Every daughter wants to look and be like her mother and perhaps such is the case with Aishwarya Rai Bachchan-Aaradhya Bachchan who proved it by wearing similar outfits not once but time and again.
There is no doubt that there is always a buzz on social media about Bollywood celebs and their children. However, be that as it may, B-town celebs have everything that is different. From the way celebs wear clothes to choosing the names of children, the style is very different and when it comes to Bollywood's most famous mother-daughter duo, then Aishwarya Rai Bachchan and Aaradhya Bachchan's name should not be in that list. How can this be possible.
Aishwarya Rai Bachchan and Abhishek Bachchan's daughter Aaradhya Bachchan has always been Mamma's daughter. This is because she loves spending time with her mother Aishwarya more than anyone else. Not only this, Aish also takes care at every moment that Aaradhya looks very stylish like her. Not only us, but Aishwarya's Instagram pictures say the same. In such a situation, today we are showing you some pictures when mother-daughter won everyone's heart by wearing similar clothes.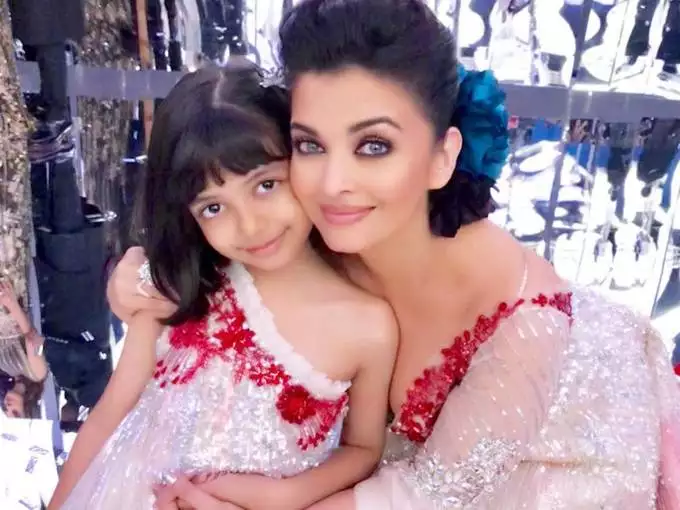 It would not be wrong to call Aishwarya Rai Bachchan the fashion queen. She often grabs headlines with her beautiful outfits on red carpet looks. We got to see the same in the year 2019 when Aishwarya appeared in a mermaid look at the Cannes Film Festival. During this, Aaradhya's dressing style was also similar to that of her mother. Aaradhya too wore a yellow one shoulder frock matching her Ash's outfit.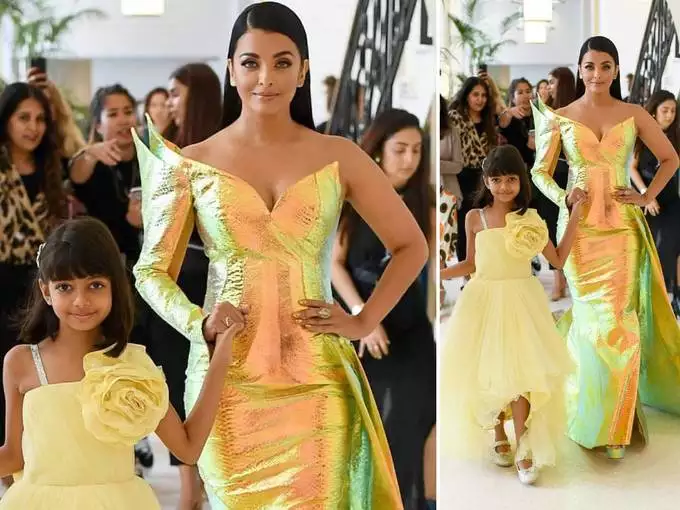 The same was seen for the second time when Aishwarya Rai Bachchan, who walked the ramp for Manish Malhotra, appeared in a red one side shoulder gown. During this, the designer designed the same one shoulder gown shimmery gown for Aishwarya as well as Aaradhya.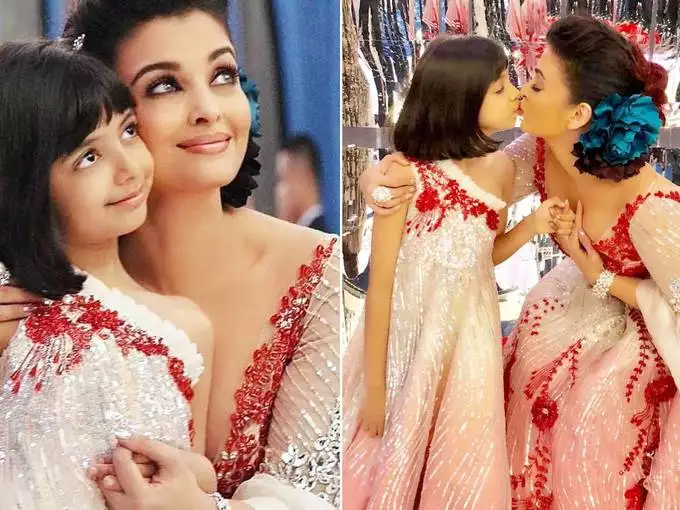 Aishwarya Rai Bachchan and Aaradhya Bachchan were seen wearing the same pink hoodie during husband Abhishek Bachchan's kabaddi team Pink Panthers.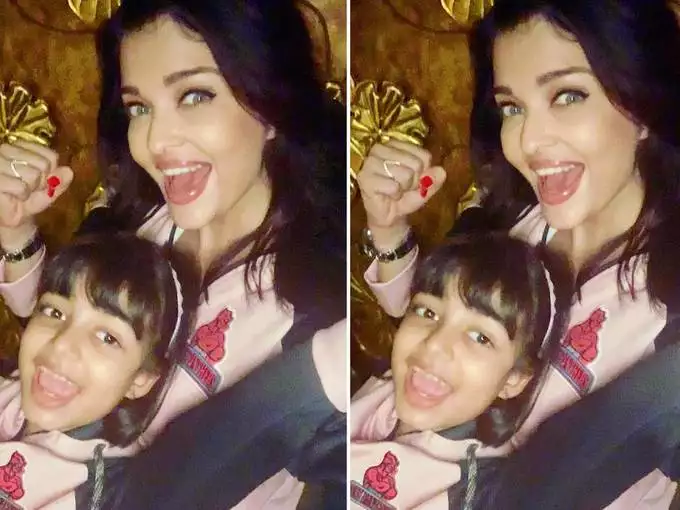 Although, this is not the first time that Aishwarya Rai Bachchan and Aaradhya Bachchan have dressed alike, the mother-daughter duo has been seen wearing similar outfits on several occasions. Seeing Disha Patni's dress, people got angry, said- Hey! someone tell disha how to wear clothes