Elli Avram in Elle Awards 2022: As soon as Elli Avram arrived at the late night event in taped clothes, everyone kept watching her. Her dress was such that it was attracting everyone's attention. Haseena's bo*ld avatar was clearly visible in this black and white outfit.
Till now you would not have seen such a dress with tape
The recent look of Bollywood actress Elli Avram is attracting a lot of attention. In fact, recently she reached the Elle India Beauty Awards 2022, where other beauties also faded in front of her bo*ld look. Haseena had entered the event in a white and black color dress and everyone kept looking at the tape on her outfit. You will surely lose your senses after seeing these pictures of her.
​Elli Avram arrived at the Beauty Award wearing a bo*ld dress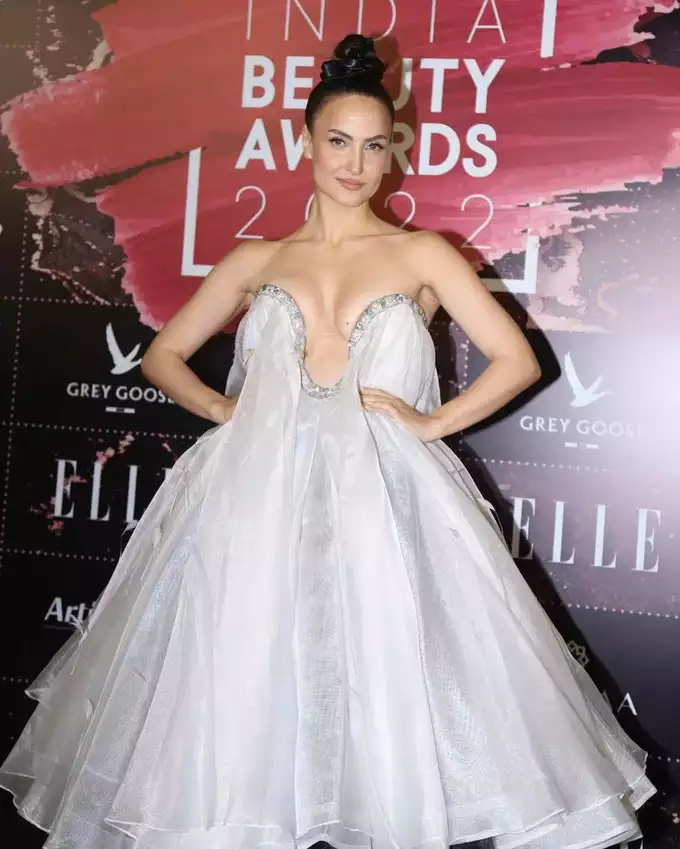 The design of the dress that Elli Avram had chosen for herself was completely different. Who grabbed everyone's attention in this beauty award night.
The outfit was from this fashion brand
Haseena picked this outfit from fashion brand AAVVA, which consisted of a white flared frock skirt and a matching black skirt.
There was tape on the plunging neckline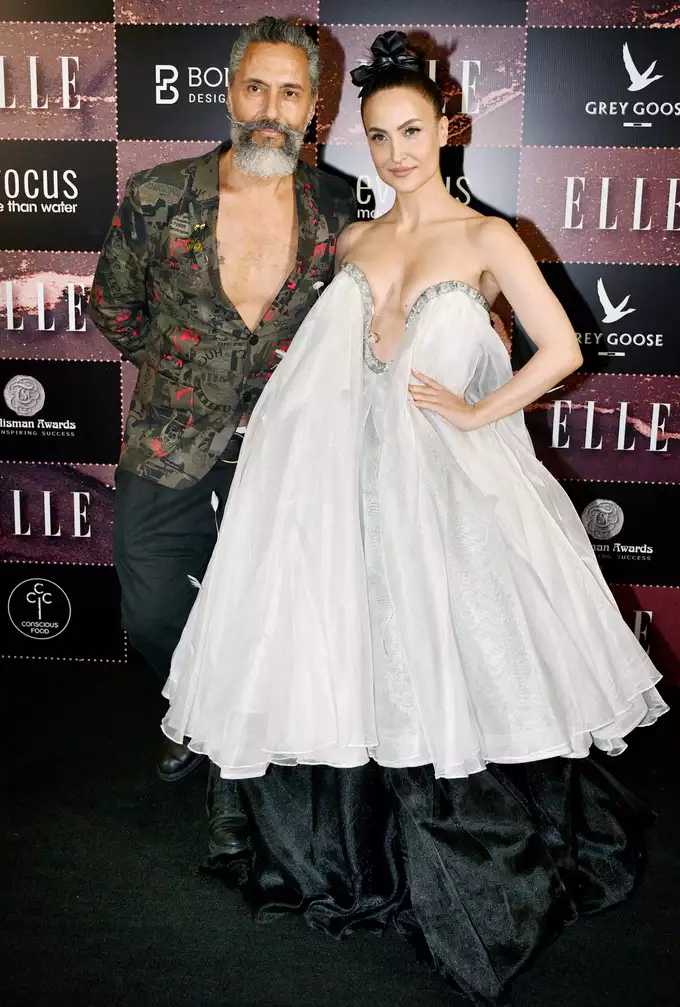 The white color skirt that Ellie wore on the upper portion was given a deep plunging neckline, to add to which fashion tape was added on the bust portion.
There was an embroidered stripe on the neckline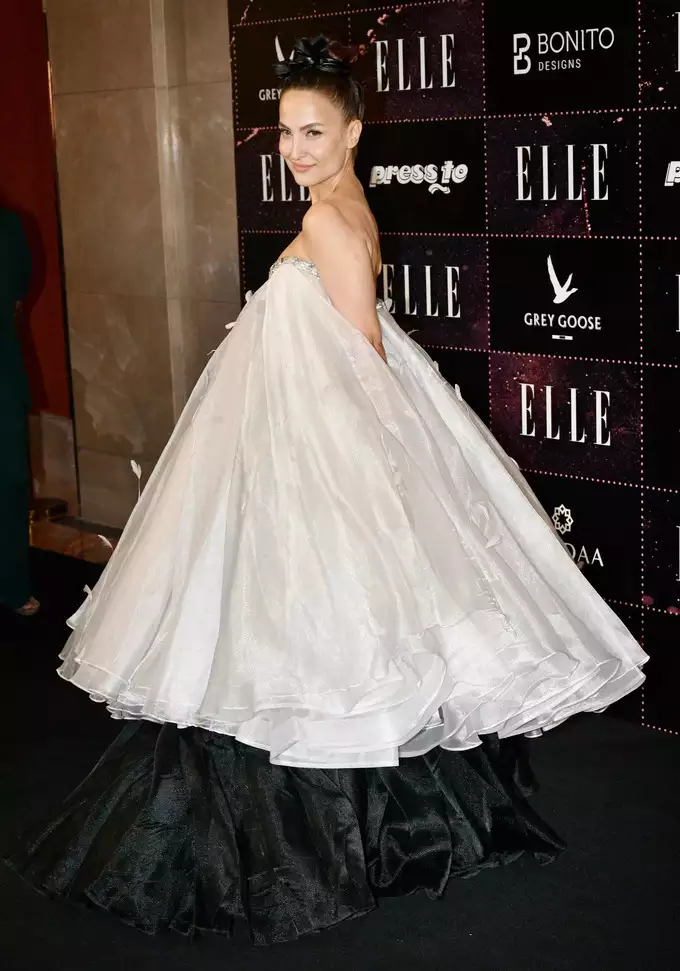 At the same time, an embroidered stripe adorned with crystals was added on the neckline, which was enhancing the beauty of her dress.
Carried with confidence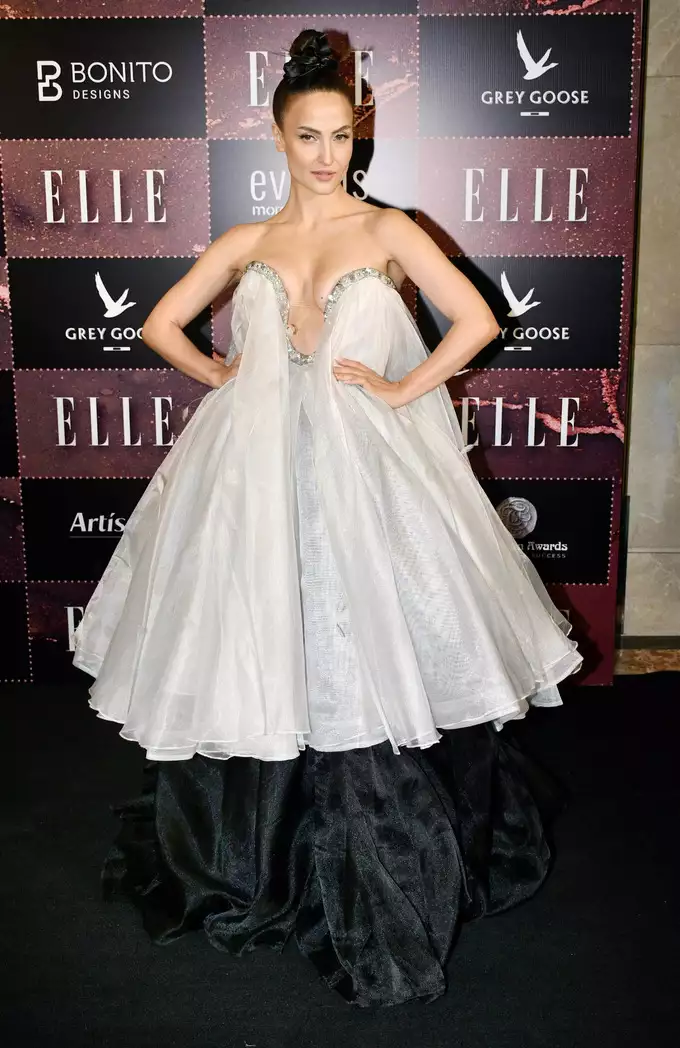 Elli was seen flaunting her look with full confidence, which was clearly showing that her body was also feeling comfortable in this glamorous look.
Black skirt match
Haseena matched her risky white frock skirt with a black skirt in the bottom part, which looked velvet made.
Light makeup and high bun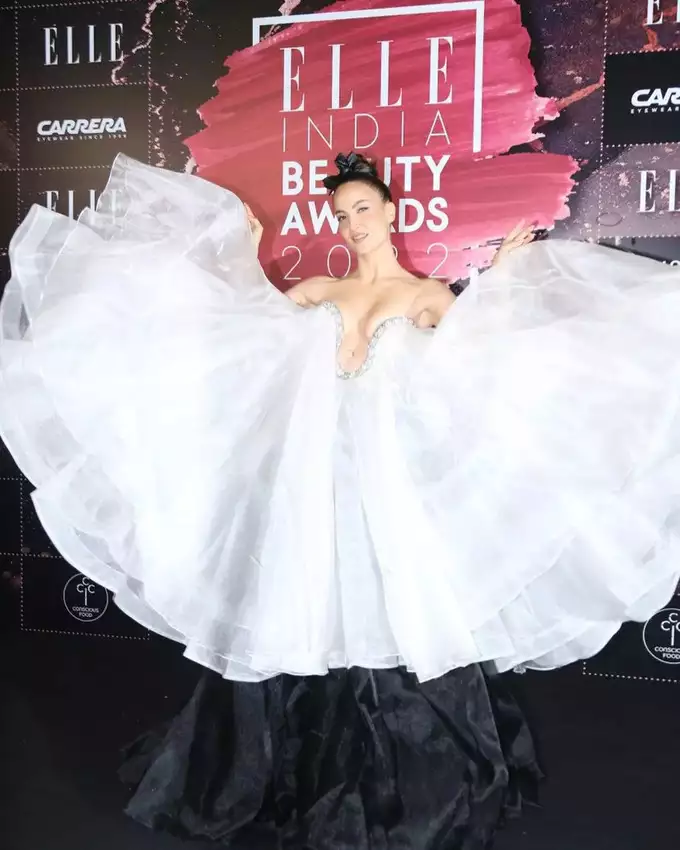 To complete this se*xy look, Eli did light makeup. Skipping the jewellery, the hair was styled in a high bun, with which a black ribbon was attached. Actress Anveshi Jain shared bo*ld pictures in a stylish look, see here