Bollywood's style queen Malaika Arora always gives style inspiration whenever she makes an appearance. We got to see the same thing last night as well. Actually this beauty was spotted in Bandra area of Mumbai. During this, she was wearing such clothes, which were telling her hold on style very well.
Malaika crossed all limits again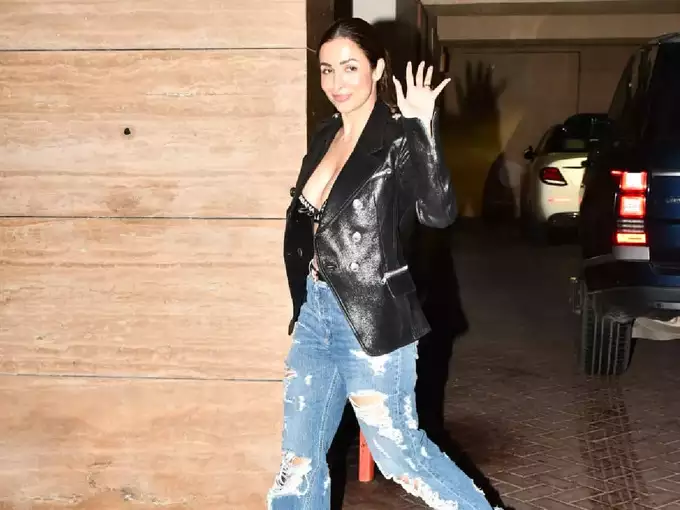 Malaika Arora is one such B-town actress who never lets her hotness meter down due to her glamorous look. This is because no matter what time this lady gets spotted, her look is always so stunning that one has to talk about her even if she does not want to. However, why should this girl dress herself from head to toe, which not only hides her age but also helps to flaunt her toned figure. A similar look of Malaika has surfaced again.
Hot look was more than Karan's party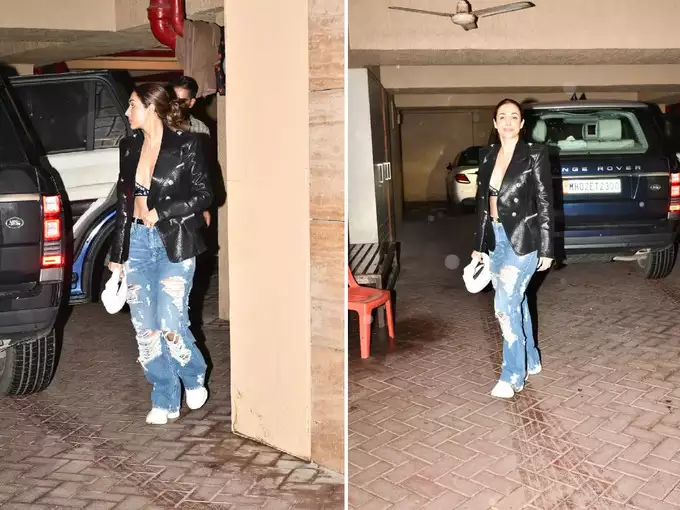 Actually, Malaika Arora was recently spotted in Bandra area of Mumbai. During this, she was wearing such clothes, which not only made her look hot while highlighting her entire upper body, but her pattern was even bo*lder than the clothes worn in Karan's party.
Bra worn with suit-jeans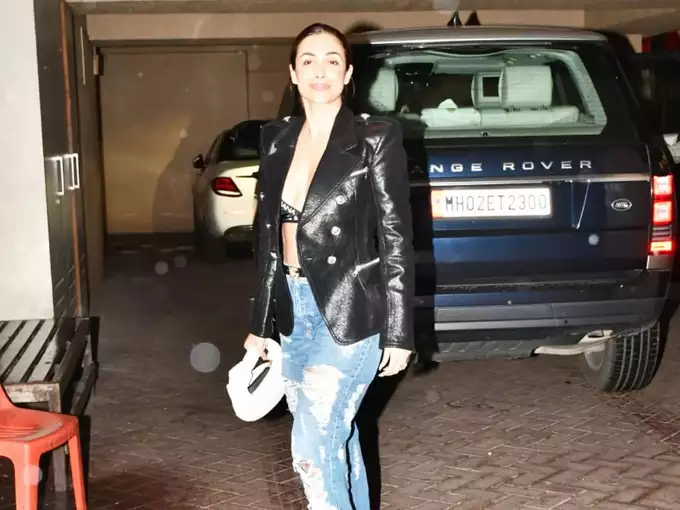 Fashion lover Malaika Arora carried a three piece set to add a touch of bo*ldness, for which she matched ripped jeans with a black leather jacket. At the same time, with this look, she had put on a sports bra with a deep neck, which was creating a tremendous teasing effect.
Let be the highlight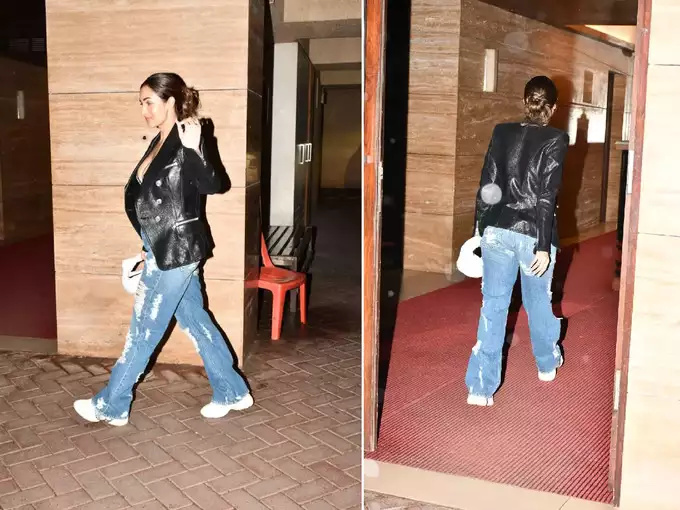 The clothes that Malaika had chosen for herself, she completely let it be highlighted. She kept her coat buttons open, which not only showed off her slim-trim body but also Gucci's belt.
Style the look like this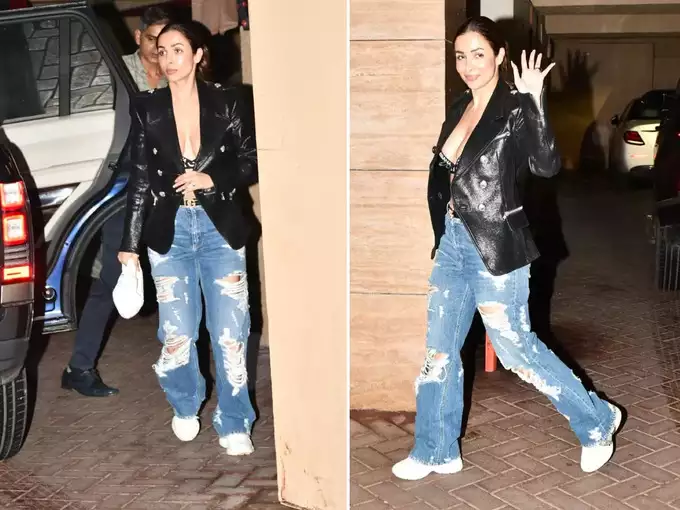 One, they kept the color of the clothes quite different from each other, which was giving them a statement look. At the same time, the bralette with the bo*ld neckline with the look from above was making it even more glamorous. At the same time, to complete the look, the actress kept her makeup nude tone and glossy, with which she styled her hair in a bun. At the same time, she rounded herself off with a white bag and sports shoes.