Ritu Shivpuri Photos: 90s actress Ritu Shivpuri may have been away from films, but even today she looks very beautiful. You will fall in love with each of her pictures.
90s actress Ritu Shivpuri made her debut with the film 'Aankhen' and overnight the song 'Lal Dupatta Wali' made her a superstar. Fans liked Ritu's pairing with Govinda, however, after that she could not do much in Bollywood and took a long break. But Hasina was very famous for her beauty and fashion. Which she retained even after being away from the industry for so many years. She has always taken care of her fitness and style and that is the reason why she looks very glamorous even today. Photos courtesy- Instagram @riitushivpuri)
Ritu still does hot photoshoot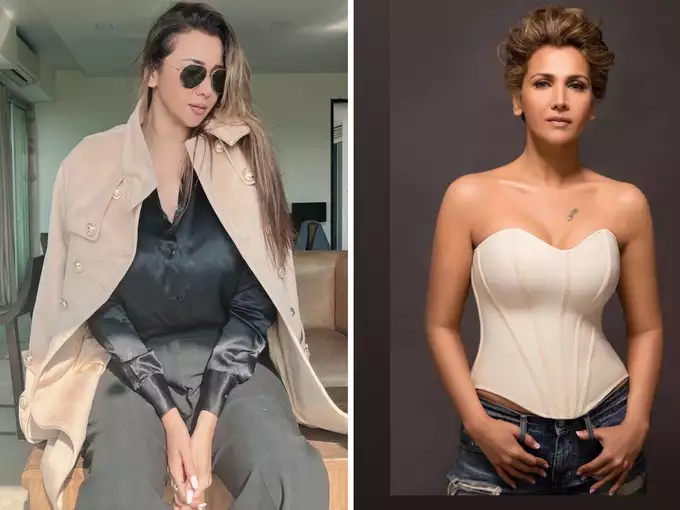 Even today at the age of 48, Ritu does not shy away from doing bo*ld photoshoots and wearing hot clothes. In this picture you can see that on one hand she is seen in a very professional look, while on the other hand she is showing off her hot avatar in off-shoulder top and low-waist jeans. 25 year old Bala also fails in front of this look.
Ritu is a fashionista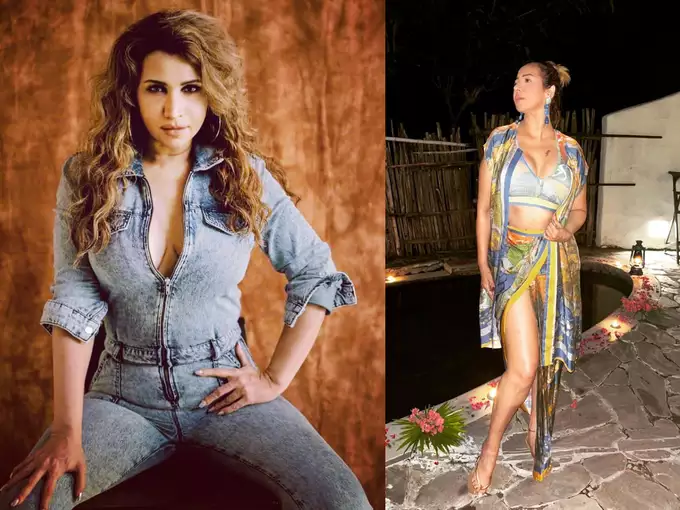 Ritu definitely distanced herself from films, but her connection with her fans always remained because her fashion was visible on social media. In this denim jumpsuit, she slayed the photoshoot with her killer expressions. On the other hand, she was seen posing tremendously in multicolored beach clothes. Apart from being a mother and wife, Ritu is also a fashionista, which her pictures are clearly telling.
Take inspiration from Ritu for fashion looks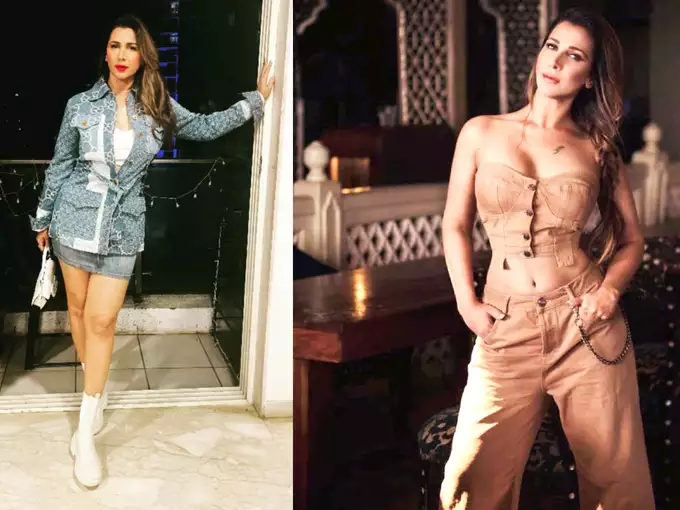 This 80's beauty likes to carry all kinds of clothes. Which includes shorts to crop tops. You can also take inspiration from these looks of Ritu that how she has kept herself fit. This is the reason that she is able to wear all kinds of outfits. You too can style yourself in this way after crossing 40.
Ritu looks beautiful in sarees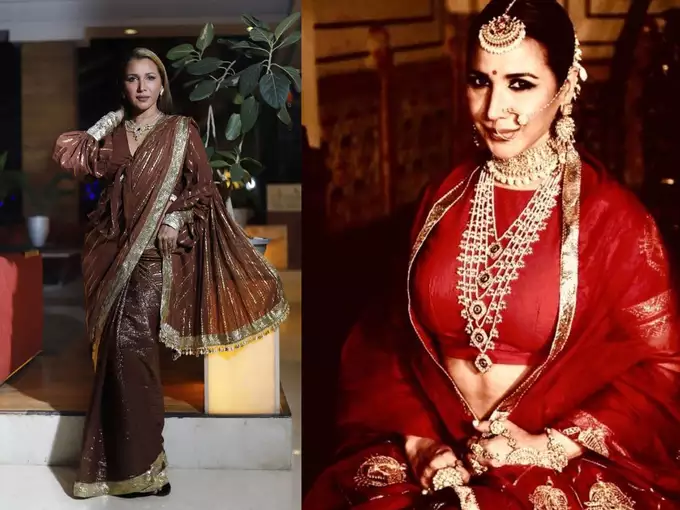 It is not that Ritu only likes to carry western outfits but she looks very beautiful in Indian clothes. Right from carrying heavy jewelery with saree, her everything looks perfect. After seeing these fashionable pictures of Haseena, it would not be wrong to say that she has become more beautiful than before. Aishwarya Rai danced with Aamir Khan on Shahrukh-Kajol's DDLJ song, video went viral