Urfi Javed has recently shared a video on Instagram. In this video, the actress is seen in a very hot style. There is a zip in her dress, which she has opened from the front.
New Delhi: Actress Urfi Javed is famous for her hot looks these days. Her clothes cross all limits of boldness. Although Urfi does not consider herself less than a style icon, but her style is sometimes not understood by people. Once again the actress has shared a photo wearing a similar outfit.
Open dress chain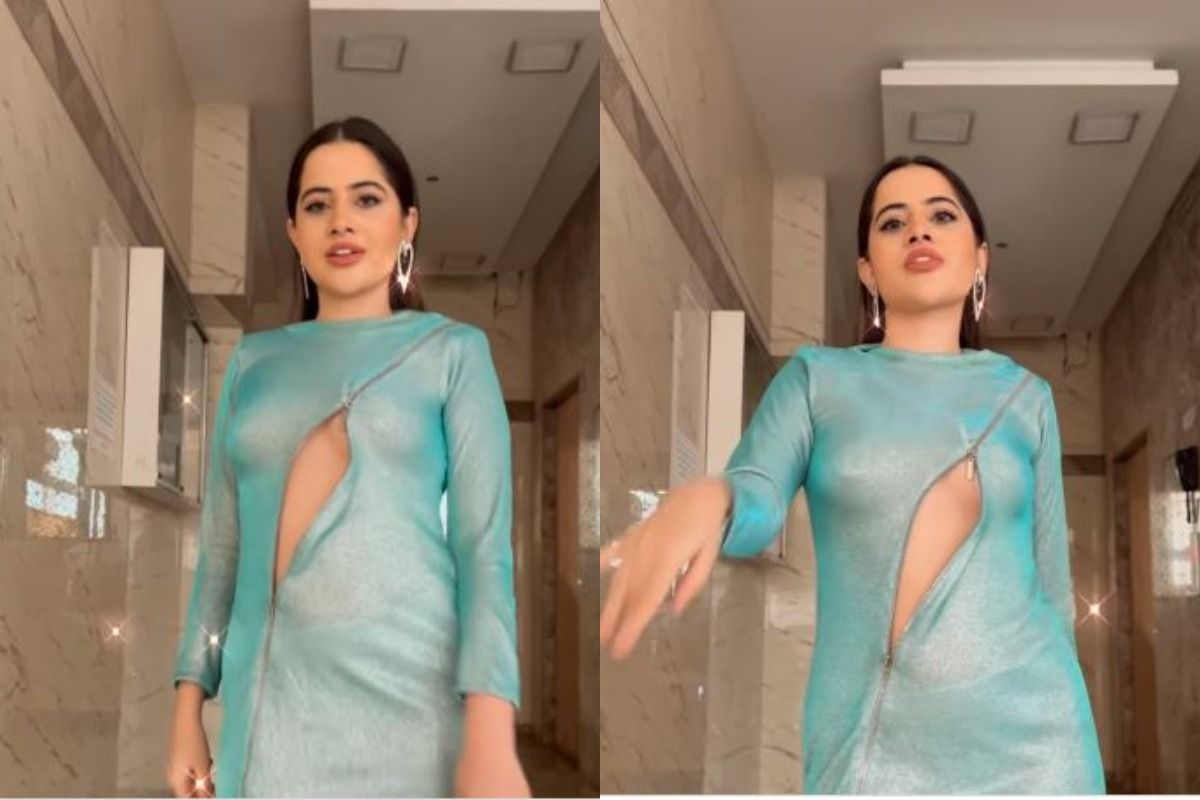 Urfi Javed has recently shared a video of herself on Instagram. In this video, she is seen in a green dress. But this dress is not a common dress and how can it be that Urfi should take the initiative of a common dress. There is a chain in this dress of Urfi Javed, which has been opened by the actress from the middle and then she is seen flaunting her figure.
Urfi keeps getting trolled

This is not the first time that Urfi Javed has worn strange clothes. The actress wears some such outfit every day, due to which she has to be trolled. But the actress does not mind this trolling, instead the actress appears in front of the fans every time with even more awkward outfits. Many fans also like this style of her.
If I wanted publicity, I would have gone without clothes.

Let us inform that recently Urfi Javed had given a statement regarding her bold. During a conversation with the Times of India, she had said that instead of talking about her, people only talk about outfits.

At the same time, she also said that if publicity was wanted, she would have gone without clothes. She said that I am more than my clothes. Why don't people talk about me? She further said that be it bikini or salwar-suit, always lewd comments come. Despite being from a conservative family, her choice of clothes was never an issue. The actress said that the style of her clothes comes from the places where she has gone.