As soon as actress Urvashi Rautela made an entry in an event held in Dubai, how many hearts got injured seeing her beauty. When the cost of the gown was known from above, then people's mouths were left open.
Urvashi Rautela grabs headlines for her looks and link-ups more than her films. She looks amazing in whatever dress she wears. Recently, when Urvashi entered the red carpet at the Filmfare Middle East Award show in Dubai, her mouth was left open to see her beauty. Dressed in tight pink clothes, this beauty was looking so stunning from head to toe that words fall short to describe her beauty. From above, when this girl shared her pics while posing on Instagram, then tremendous sizzling effect was added to her already hot looking look.
Like an angel descended to earth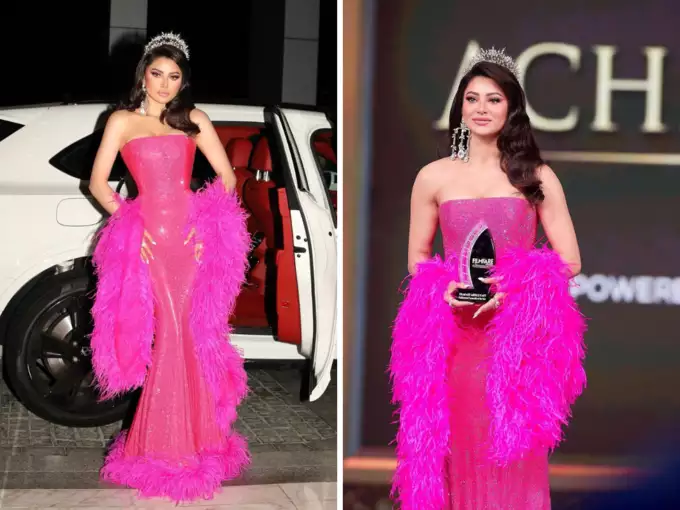 The tall Urvashi chose a pink colored maxi gown to flaunt her beauty this time. It was crafted from knitted viscose fabric. Overall crystal work was done to add shimmery effect to it. These shining crystals in the light of the camera were giving Urvashi a dreamy look.
Amazing figure in fitting gown
Straightcut neckline was given in this gown, while there was corset fitting on the vest. Together these two details were helping to highlight Urvashi's fit figure. However, one of the most attractive details of the gown were the feathers that were added at the bottom hemline.
Brother! The cost of such an expensive gown blew your senses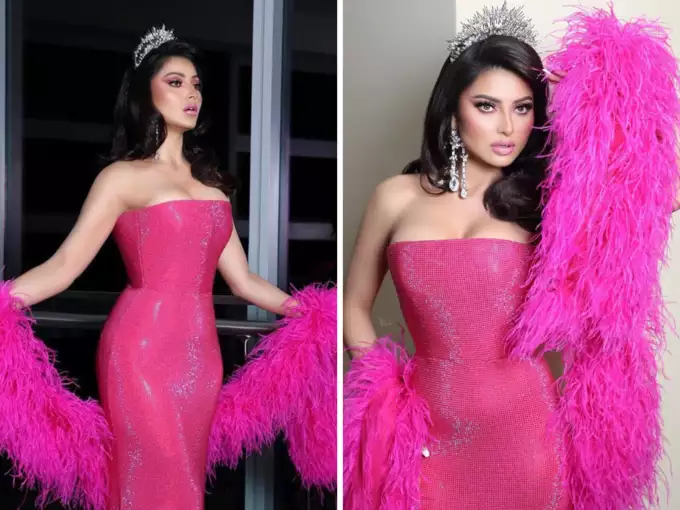 The actress' bodycon gown was sourced from designer Irena Soprano's label Sol Angelann. Its price has also been mentioned on the official website, which is 4,500 American dollars. If it is converted into Indian Rupee, then this price is around Rs 3,67,431.
Looks perfect from head to toe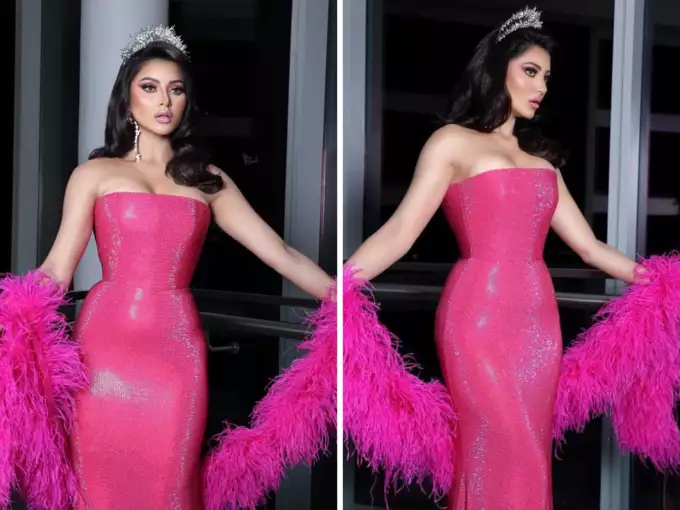 Every detail of Urvashi Rautela's stunning strapless corset gown look was fabulous. She wore statement earrings in her ear, while there was a tiara on her head. These jewelery pieces were making the actress look like a princess. On the other hand, Urvashi's natural beauty was seen to be enhanced by flawless makeup and hair-do.