Aadhaar Voter ID Linking Date : The Centre has extended the deadline to link Aadhaar number with voter ID to March 31, 2024. The last day to link voter ID with Aadhaar was April 1, 2023. The extension of the deadline was notified by the Ministry of Law and Justice.
"The central government hereby makes the following amendment in the notification dated June 17, 2022. In the said notification, for the words and figures, the 1st April 2023 for the words and figures, the 31st March , 2024 shall be substituted," the notification read.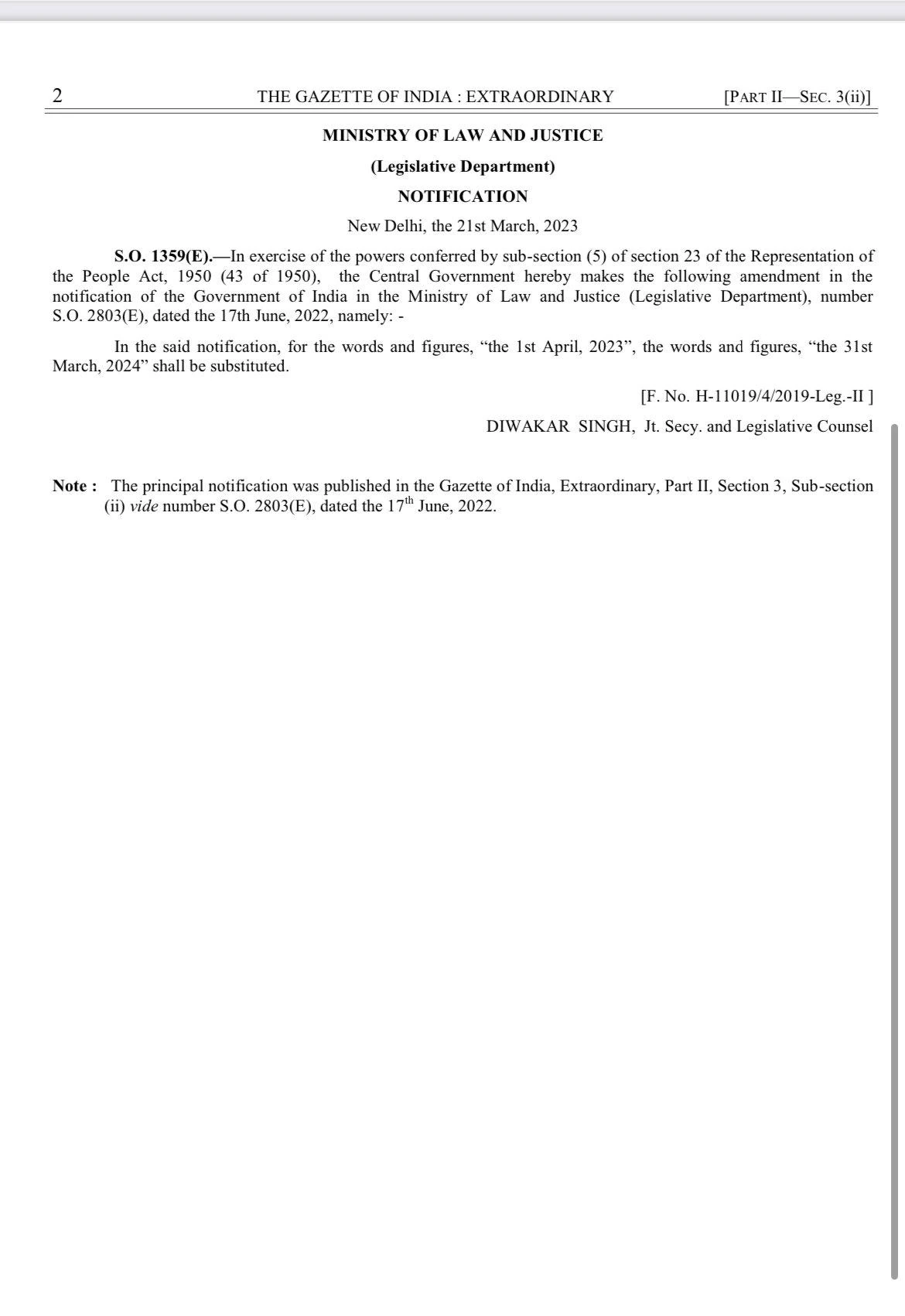 In its notification last June, the Union government notified April 1, 2023 as the last date that electors "may" submit their Aadhaar numbers for linking with voter IDs by filling a new form.
The Election Commission had also launched a campaign to collect Aadhaar numbers from registered electors in order to link them with voter IDs. Pooja Banerjee wore a transparent sari in front of the camera, fans were surprised to see the look of the actress