The list of fans of Amitabh Bachchan is continuously increasing. In such a situation, the queue of fans is continuously increasing outside his house Jalsa. In such a situation, he has written a very emotional post.
New Delhi: Amitabh Bachchan i.e. the emperor of Bollywood i.e. everyone's favorite Big B. How tremendous his fan following is, it can be gauged from the fact that he has many fans in three different generations. In such a situation, for a glimpse of him, the crazy people eagerly wait for him outside Jalsa every Sunday. Something similar happened this Sunday as well.
Amitabh Bachchan shared the picture
Amitabh Bachchan recently told this whole incident in his blog. Amitabh wrote that this little boy came from Indore who saw Don at the age of 4 and then stayed there. My dialogues, my lines and meeting me was a long standing wish. This wish of her was overflowing like tears. He prostrated himself at my feet. Which I don't like …but.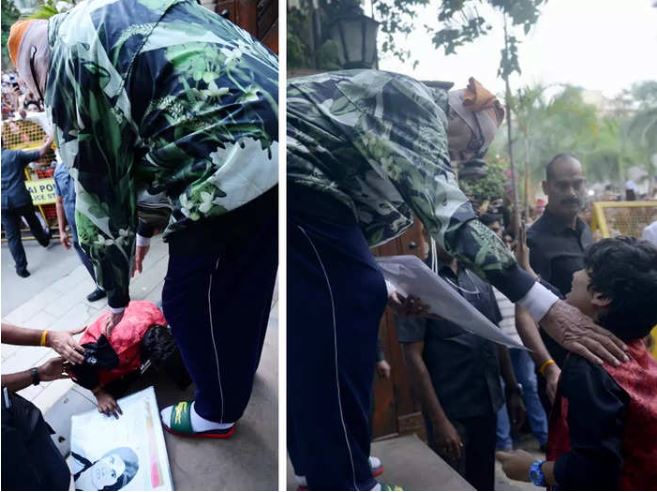 Autograph taken by Amitabh
A painting of Amitabh Bachchan was made by that little boy on which Amitabh also gave his autograph. After this the boy narrated a letter written by his father to Amitabh Bachchan. Amitabh Bachchan says that such special occasions often make him emotional.
winning hearts with movies
Amitabh Bachchan is constantly connected with the fans by continuing the caravan of his films. After Goodboy, his height was also liked by the audience. At every stage of his life, he is constantly surprising his fans with films of his choice and offbeat scripts.