Esha Gupta Photos: Wearing such bo*ld clothes, Esha Gupta got her photoshoot done that everyone was surprised to see her look. You too will lose your senses seeing these pictures of her. Hasina looked very s*xy in a deep neckline outfit.
Glamorous queen Esha Gupta is always in the headlines for her bo*ld fashion. Hasina's social media is full of her hot and s*xy looks. Recently, she was seen in the third season of 'Ashram' and won everyone's heart with her bo*ld style. The actress does not feel any hesitation in wearing risky silhouettes, instead she wears every outfit with complete confidence. At the same time, along with these s*xy clothes, their killer expressions are also very deadly. As soon as Hasina shares her stylish pictures, they become viral within minutes. Recently too, she uploaded some of her similar pictures, in which she was looking very s*xy wearing a lehenga-choli.
Esha Gupta seen in bo*ld look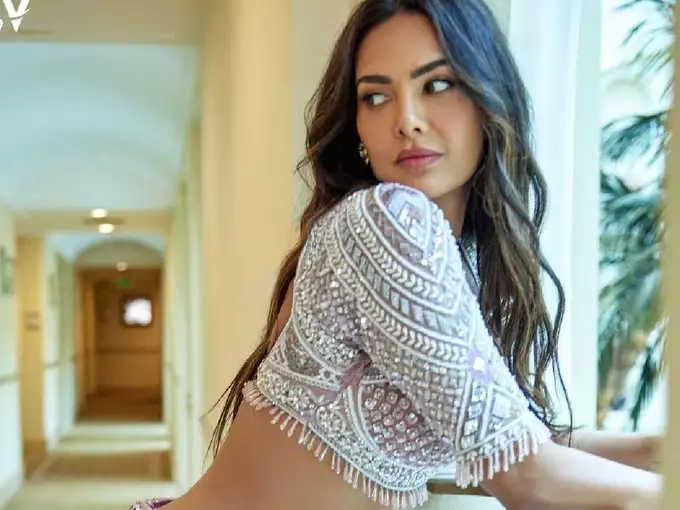 Esha Gupta has shared some stunning pictures on her Instagram, in which her hot look was being made on sight. Seeing her hotness in the bodice she wore, everyone's senses were blown away. This peach colored lehenga-choli set was picked up by Haseena from fashion label D'VASA, in which her killer look was a sight to behold. The actress has also shared a video of this photoshoot, in which people have lost their sweat after seeing her s*xy pose.
Heavy embroidery seen on deep-cut choli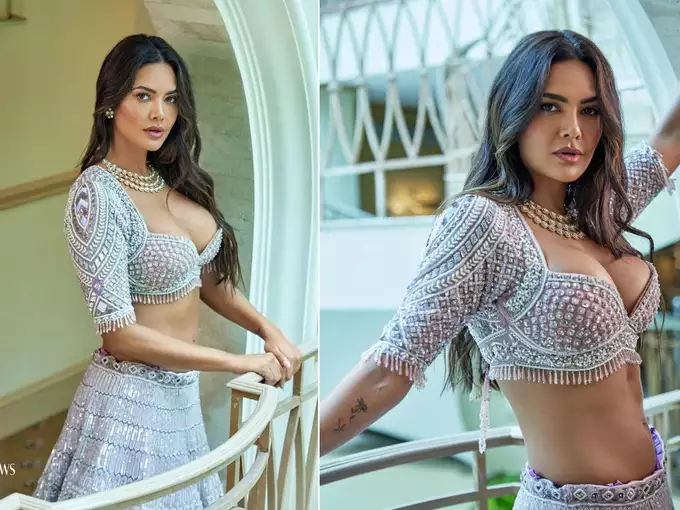 The choli that Isha wore was given a deep sweetheart neckline, which was working to add s*xyness to her look. The cut of this bodice was so deep, in which her cleavage portion was clearly visible. At the same time, heavy embroidery could be clearly seen on the bodice. This crop choli was silk thread work with beads, cut grain work and crystal embroidery. Which was seen creating a bling effect in it.
The design of the lehenga caught attention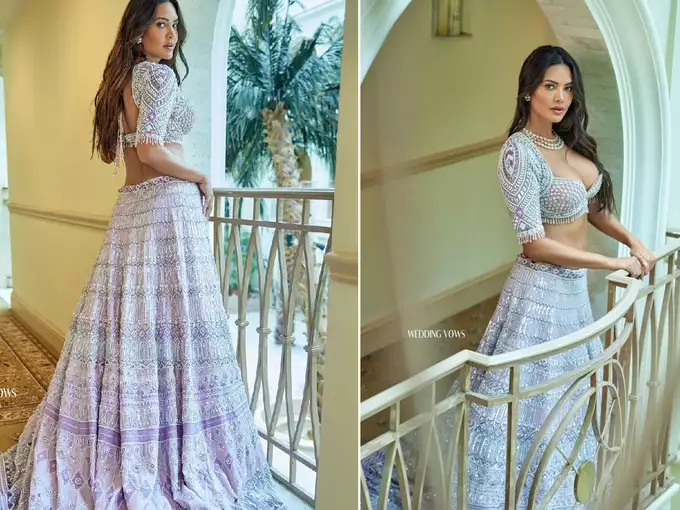 Tassels were added to the hemline of this bodice, making it even more beautiful. At the same time, in this outfit, Isha was seen easily flaunting her curvy figure and toned midriff. The matching embroidery was also seen on the lehenga she wore with this choli. The crystal embroidery was done in a vertical pattern, adding a shine and shimmer effect. The detail of this flowy skirt was very eye-catching.
Like this look complete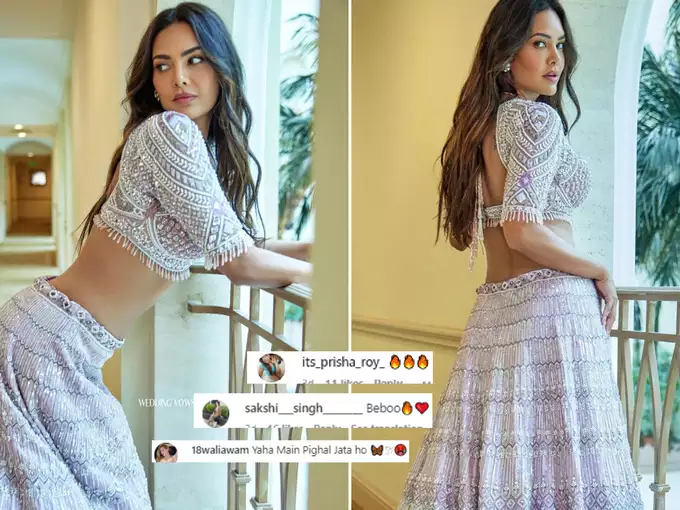 At the same time, to complete her s*xy look, Isha wore a pearl choker necklace around her neck. Her traditional avatar looked very sensual. Flaunting her toned midriff, this outfit was able to grab a different attention. At the same time, with minimal makeup, Hasina gave a perfect touch to her look and left her hair open. Fans also could not stop themselves from getting drunk after seeing this look of her.