Saif Ali Khan And Amrita Singh's Tragic Love Story: From A Fling To Marriage And Finally Divorce
She was the quintessential Punjabi kudi of Bollywood and he the urban rockstar of Hindi film industry. If she was outspoken and dedicated, he was cool and carefree. She was already a star and he was still struggling to find a foothold in the industry. Nothing about the two was ordinary, so naturally, their love story too was far, far away from being an ordinary one. In a candid chat with Simi Garewal, Saif Ali Khan, who wears his heart on his sleeve spoke at length about how he met and fell in love with superstar Amrita Singh.
It wasn't love at first sight
Saif and Amrita met for the first time during Rahul Rawail's film with which Saif was going to make his debut. Since Rahul and Amrita shared a great camaraderie, he invited her to do a photoshoot with the star cast of the film. Saif, who was making his debut was trying to act as a gracious host and trying to take care of all the guests on the set. During the photoshoot, Saif decided to put his arms around Amrita for the picture and that is when Amrita first noticed him well. It wasn't love at first sight but there was something that attracted both of them to each other, right there, right then! While Amrita thought it was quite gutsy of him to put his arms around her like that, for Saif, it was Amrita's brash behaviour that caught his attention. He even told her, "There must be a gentler side of you which you're trying to protect with this harsh exterior."
The unexpected phone call
Even though the photoshoot got over quickly, Amrita Singh left a striking impression on Saif's heart. The young boy was going crazy and curious about someone who did not even acknowledge his presence. After a couple of days post the photoshoot, Saif dialled Amrita's home number hoping to invite her for dinner. He said, "Would you like to go out for dinner with me?" And, to his surprise, Amrita said, "No, I don't go out for dinner. But, you can come home for dinner if you like." Needless to say, Saif drove over to her place the very same night.
The steamy, fiery liplock
In his own words, Saif had said, "I did not go over there with any kind of expectations. I just wanted to have a nice time with her and get to know her better." He was startled to see Amrita without any makeup, looking even more gorgeous than she looked otherwise. Well, this did break his heart a bit as he thought she did not feel the need to dress up and put on some makeup for him, which indirectly meant she was not interested in him. Sensing Saif's impulse, Amrita clearly told him that, "If you have come here under the impression that something might happen between the two of us, it's not. So just relax!"
The duo talked about everything and anything under the sun and soon it off. They got along like a house on fire and talked about things ranging from professional to personal topics. As the night grew darker, the palpable fire between the two ignited and they kissed.
Saif did not leave the house for two days
After the steamy, passionate liplock, Saif confided that he loved her to which Amrita replied that she loved him too. Saif did not leave Amrita's home post the episode for the next two days. When the calls of producers and directors became unbearable, he decided to resume shooting. By this time, Amrita was so madly in love with him that she did not want him to leave the house, or her at all. And so terrified was she when she heard that Saif had to go for the shoot again that she asked him to take her car and go. Amrita revealed that she secretly thought that if not for her, at least he would come back just for the sake of returning her car.
From a fling to marriage
Even though it looked similar from the outside, there was nothing in their lives which had any sort of similarity. While Amrita was a star, Saif was still breaking stones to carve a niche for himself in the industry. While Amrita wanted marriage, Saif had everything but marriage on his mind. Their massive age difference was another factor which was making them brood over the strange chemistry and kind of cosmic relationship they had developed. However, despite all the odds, both Saif and Amrita decided that they could not live without each other. So it did not come across as a surprise when the actress who is known for being bold and headstrong, decided to tie the knot with a much younger Saif Ali Khan. 
Falling out of love
Even though no official confirmation came our way over what led to their divorce after 13 strong years of being married, many attribute Saif's prolonged affairs and falling "out of love" with Amrita as the reason behind their separation. Saif and Amrita have two kids – Sara Ali Khan and Ibrahim Ali Khan. And even though the relationship between Amrita, their two kids is now cordial, it was not the same earlier. In an interview with the Telegraph, Saif had once said, "I'm supposed to give Amrita Rs 5 crore, of which I've already given her approximately Rs 2.5 crore. Also, I'm paying Rs 1 lakh per month until my son becomes 18. I'm not Shah Rukh Khan. I don't have that kind of money. I've promised her I'll pay up the rest of the money, and I will, even if I've to slog till I drop dead. Whatever I've earned from doing ads, stage shows and films is being given to my children. I've no money. Our bungalow is for Amrita and the kids, and never mind the relatives who've joined her after my departure. Rosa and I stay in a pokey two-room apartment. Still, I've never been more at peace with myself. After a long long time, I feel my self-worth has returned. It isn't nice to be constantly reminded of how worthless you are and to have taunts, jeers, insults and abuses thrown at your mother and sister all the time. I've gone through all of it. Now I feel healed again. Today, if I've found someone who actually makes me feel I'm worth something, what's wrong with it? Earlier, I had hit such a rock bottom with my self-esteem that I'd be shocked if someone complimented me for my looks! Today if someone says something nice, I say, 'That's fine. Stars are supposed to be complimented."
Not allowed to meet the children
Talking about his kids after their divorce, Saif had said, "My wife and I have gone our separate ways. I respect my wife's space. But why am I being constantly reminded of how terrible a husband I was, and how awful a father I am I've my son Ibrahim's photograph in my wallet. Each time I look at it, I feel like crying. I miss my daughter Sara all the time. I'm not allowed to meet my children. They aren't allowed to come to visit me, let alone stay with me. Why' Because there's a new woman in my life who'd influence my children against their mother' That's so much hogwash and Amrita knows it. Right now my kids are growing up with Amrita's relatives and maidservants while she's out working in a TV serial. Why does she need to do that, when I'm more than willing to support my family."
Affair with Rosa
Post their separation, Saif publically announced his relationship with Italian dancer and model, Rosa. The duo had even started living together. Even though the relationship did not last too long, Saif did find his soulmate in Rosa once. "Unlike Amrita, Rosa is not from the film industry. Sure, I liked being put in touch with the industry's bigwigs by Amrita, having dinner with Karan Johar, etc. But in hindsight, I'd have been better off finding my way through the industry. There's a theory that I became whatever I am because Amrita took me by my finger and led me through it all. She has played a big hand in my growth as an actor and human being. But it's a blessing to be with a woman who has nothing to do with movies. Even Shah Rukh's wife Gauri keeps out of his career. I'd like to keep it that way."
All is not well
Though Saif and Amrita have been spotted going for dinner in the last couple of years, and their kids share impeccable chemistry with Kareena, everything between Amrita and Kareena still remains hunky-dory. When the news of Kareena Kapoor's pregnancy had broken out, a particular media outlet reached out to Amrita for her quote. An angry Amrita not only slammed the phone but also gave an earful to the reporter before doing so. Amrita said, "How do you have the guts to call people and ask such random questions? Who are you? Don't call me again."
Well, the equation between Saif-Amrita-Kareena is certainly not an easy one to decode. But, we certainly are glad to see Sara and Ibrahim loving their half-brother Taimur Ali Khan like there's no tomorrow. Afterall, all's well that ends well. Right?
Mumbai. In the country and the world, the effect of the corona virus is not taking its name. Thousands of people are falling prey to this virus every day. Many people have also died due to this epidemic. In India too, its impact has not diminished. Everyday many people are falling for it. Keeping in mind the convenience and needs of the people, the government has started the process of unlocking after the lockdown. Despite this, just like its common people, Bollywood celebs are also going out of the house according to their need. In such a situation, many stories related to celebs, throwback photos and videos are going viral on social media. Meanwhile, an anecdote about Saif Ali Khan and his first wife Amrita Singh is going viral. Saif spoke many things about his first wife in an interview.
Saif Ali Khan and Kareena Kapoor pair is one of the most popular pair in the industry. At the same time, Saif attributes his success not to his wife Kareena but to X-wife Amrita Singh.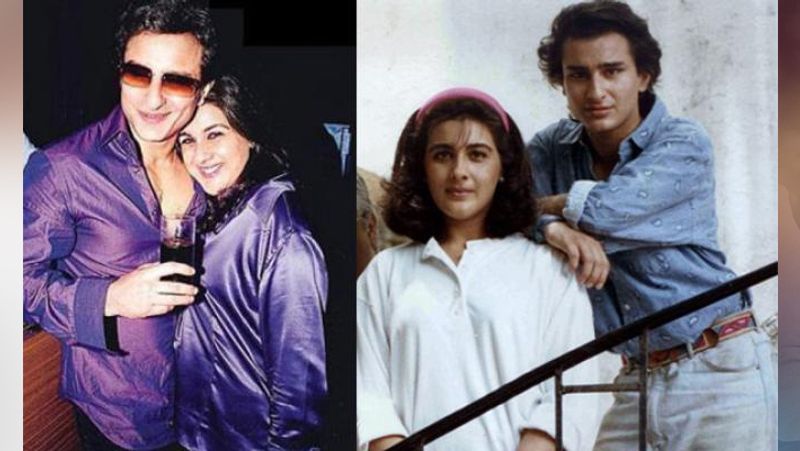 A few months ago Saif talked about his personal life in an interview and also mentioned his first wife Amrita Singh. Even after marrying Kareena, Saif does not forget to credit his first wife Amrita in some respects.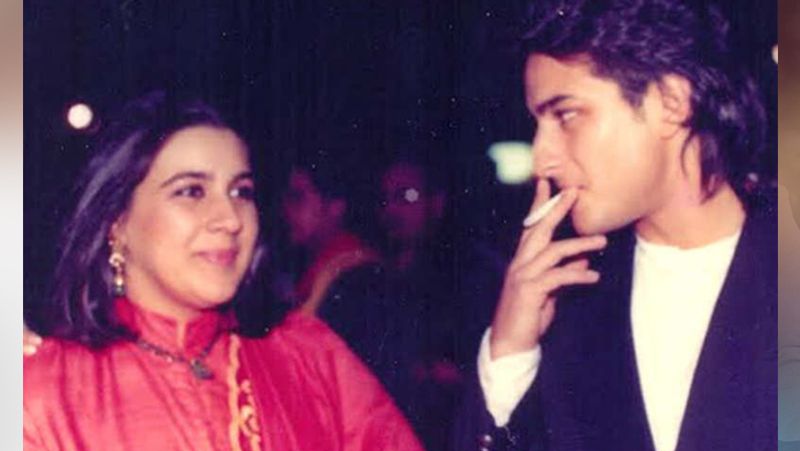 Saif said – It is only because of Amrita that he can become a successful actor. I had run away from home and I got married at the age of 20. I have to give credit to my X Wife Amrita as she was the only one who taught me to take family, work and business seriously. Amrita told me that you cannot hit a target when you are laughing at it.
Also Read: 14.59 lakh rupees lost in KYC fraud, this is the way to protect yourself
Please tell that Saif married Amrita Singh, 1991, 13 years older than herself. Both were married in Muslim customs. But the lovestory of these two was quite filmy.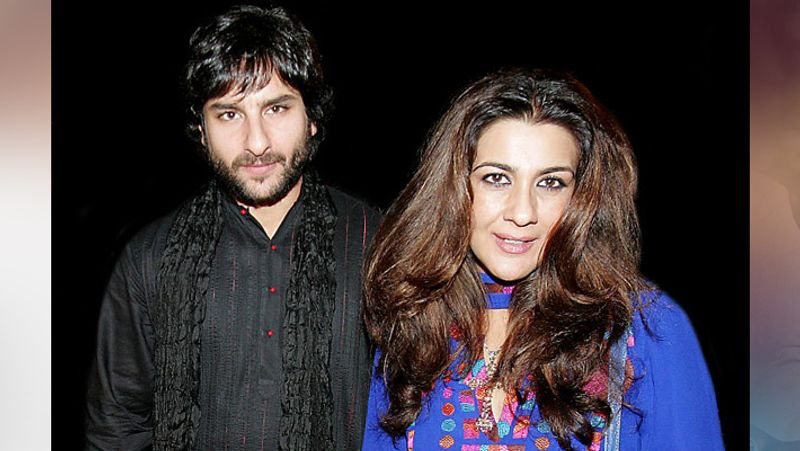 Saif and Amrita's first meeting was when Amrita had made her mark in Bollywood while Saif was going to debut in the film 'Bekudi'. 'Raveli' was directed by Rahul Rawail. Rahul Rawail was a close friend of Amrita Singh. So he wanted Amrita to have a photoshoot with the film's starcast.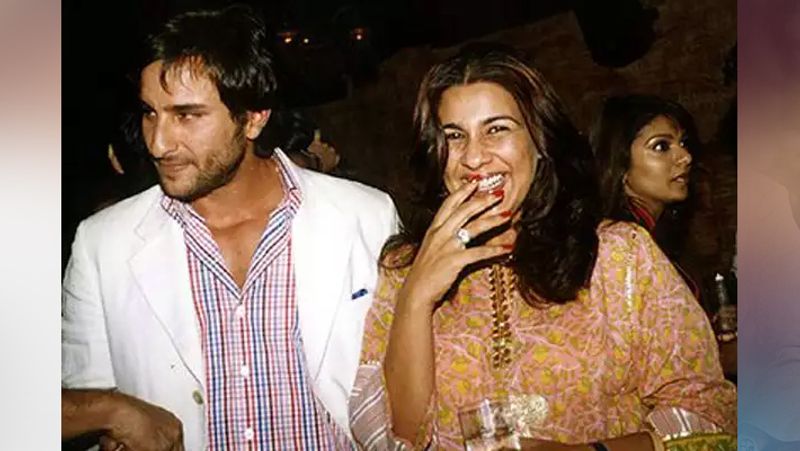 After this photoshoot, a special place was created for Amrita in Saif's heart. Saif was so eager to meet Amrita again that he even telephoned Amrita. Saif asks Amrita on the phone to walk him to dinner, Amrita was shocked after hearing the offer. Amrita was not ready to go out with Saif but she invited Saif to dinner at her own house.
During this, both of them shared many things of their lives. It is said that after this meeting, Saif stayed at Amrita's house for 2 days. After this, both of them decided to get married. The special thing is that while deciding to marry, Amrita did not think about her career at all. But after 13 years of marriage, Saif and Amrita separated.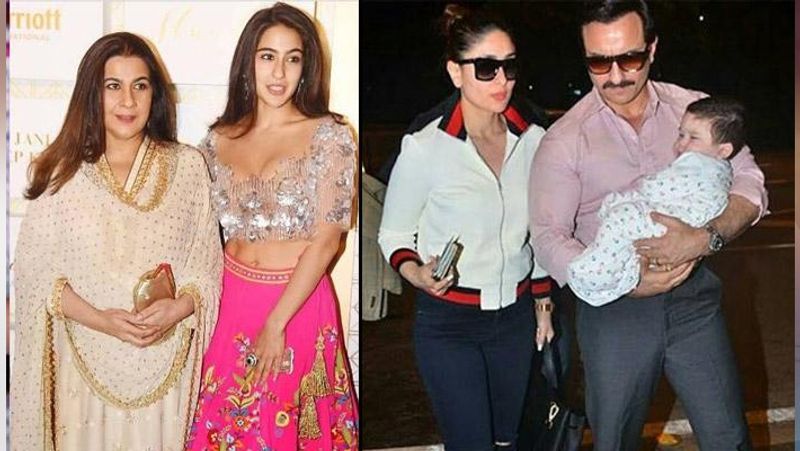 Saif's affairs are said to be the biggest reason for Saif and Amrita's divorce. A few years after divorcing Amrita, Saif married Kareena Kapoor. After the second marriage, Saif never appeared with Amrita, but Saif always resented Amrita.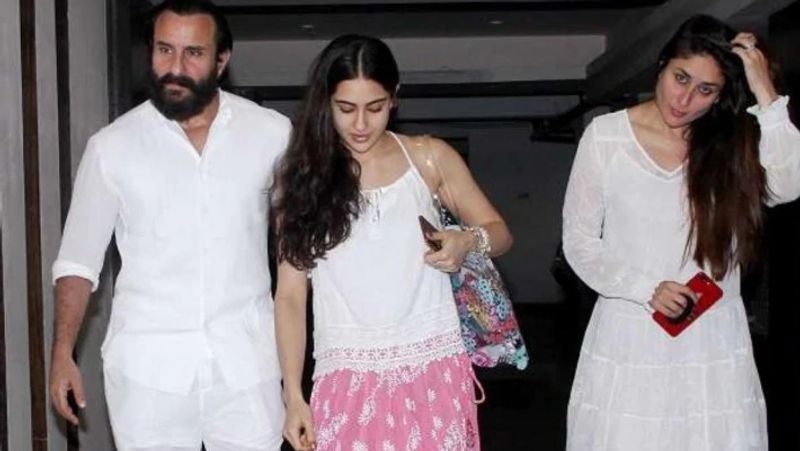 The special thing is that when Saif was married to Amrita, he was quite childish but after the marriage, the stagnation that Amrita brought to Saif came in Kareena's work. Whatever things Amrita used to explain to Saif, after the second marriage, Saif started to explain the same things to Kareena.
Please tell that Saif has two children Sarah Ali Khan and Ibrahim from Amrita Singh. Sara has entered Bollywood. He made his Bollywood debut in the film 'Kedarnath'. At the same time, son's interest is more in cricket. He is often seen practicing.
When Saif Ali Khan had left his wife Amrita Singh, the 4-year-old son used to ask daily – why don't Abba come home
Mumbai. Saif Ali Khan (saif ali khan) is spending time with his pregnant wife Kareena Kapoor (kareena kapoor) and son Taimur Ali Khan (taimur ali khan) at Pataudi Palace. Saif is going to be father for the fourth time. Meanwhile, the matter of getting caught in the drugs case of daughter Sara Ali Khan (sara ali khan) is also not hidden from anyone. Not only this, it is also reported that Saif has refused to help daughter Sara who is in trouble. Saif has also blamed his wife Amrita Singh (amrita singh) for getting involved in the daughter's drugs case. Because after Saif-Amrita's divorce, Amrita had the responsibility of raising Sara and Ibrahim. He had even called Amrita and heard a lot of good luck.
By the way, after the news of Saif's quarrel with Amrita came in the media, Saif had to face a lot of trolling. The reason has been Saif's personal life, which has been in a lot of controversy.
Let me tell you that the major reason for separation of Amrita and Saif is that Saif's emotional mood. He also betrayed wife Amrita for an Italian model rosa catalano.According to the reports, the main reason for the break-up of Amrita and Saif's marriage was considered to be the extra marital affair of Saif with Roja. In 2004, Saif and Roja met in Kenya. Saif's married life was going through a delicate phase at that time. There used to be feuds between Saif and Amrita. After meeting Roja, Saif fell in love with her. The news of Saif and Roja's affair was not hidden for more than Amrita. After Saif's deception, Amrita did not approve of being with him. At the same time, Saif also wanted to break away from Amrita for Roja's sake. Both got divorced in 2004. After that Rosa moved to Mumbai for Saif. However, Saif had also kept Rosa in deception, which she came to know when she came to Mumbai. In one of his interviews, Roja had told- Saif kept hiding from him about his first marriage and children. Roja came to India to know about Saif's marriage, children and divorce. Both also started living in live-in relationships. Please tell that at that time daughter Sara was 10 years old and Ibrahim was 4 years old. The break up of Amrita and Saif's marriage had a strong impact on Sara and Ibrahim.
4-year-old Ibrahim used to ask questions to his father, why don't you come home, father? Saif, however, did not have the answers to Ibrahim's questions.
In an interview, Saif also expressed the pain of being away from his children. He had said- My wallet has a photo of son Ibrahim. Every time I saw him, I used to cry. I always remembered daughter Sarah. I am not allowed to meet them. They too were not allowed to come to me because I had a new woman in my life.
However, Saif married Kareena Kapoor in 2012 after divorcing Amrita in 2004. Now both of Saif's children are very attached to him.