Esha Gupta of 'Ashram 3' has shared such bo*ld pictures of her, which will blow your mind. The cuts on her dress are seen making her look bo*ld.
Glamorous queen Esha Gupta always remains in headlines for her bo*ld fashion choices. Haseena's social media is full of her hot and s*xy looks. Recently, she was seen in the third season of 'Ashram', due to which she got a lot of limelight. While the superbo*ld style of the actress was seen in the webseries, she does not hold back in showing her bo*ldness in real life as well. Recently Isha has done a very hot photoshoot, everyone is stunned to see the pictures. Haseena's expressions in these bo*ld clothes are such that she is completely successful in attracting attention. (Photos courtesy – Instagram @chandiniw, @egupta)
Isha's s*xy avatar in black dress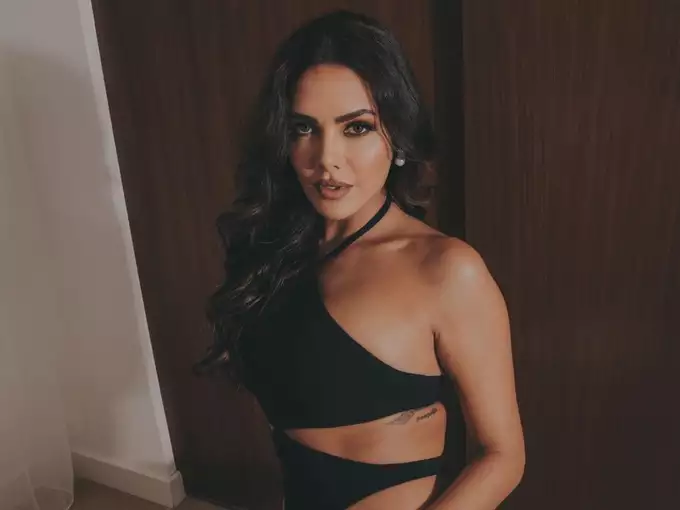 Actually Isha has got the title of 'Most Desirable Woman of the Year', to tell which she adopted a different style and shared her pictures in s*xy clothes. She picked this sexy cut-out black dress from fashion label Monot, which showed off her toned figure effortlessly. In this body hugging dress, cuts were given till the waistline, which was seen adding a dash of bo*ldness to the look.
Flaunt the back fiercely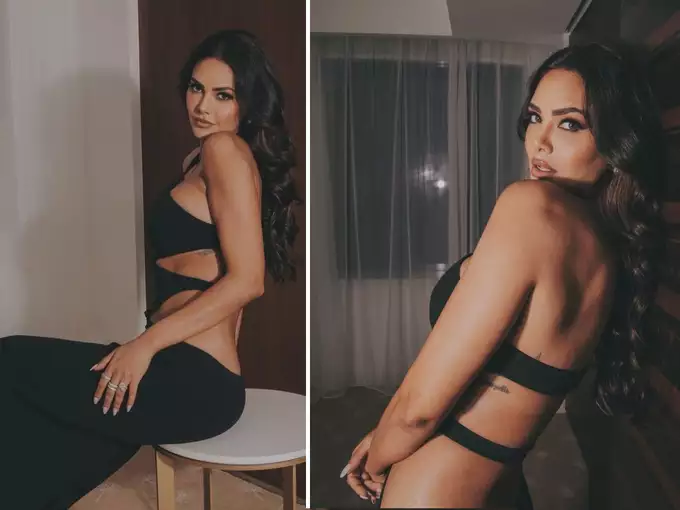 Isha's outfit featured a halter neckline and cut-out detailing from the front to the back of the waist, highlighting both her slim waist and back. Along with flaunting her toned body, Haseena was also flaunting her waist tattoo. The floor length back of this dress was so deep that her look was looking very hot.
Expressions made the point
Isha wore silver peep-toe heels with this low-cut dress. Whereas for makeup, hair was left open in light curls with matte lips, kohled eyes, eyeliner, dark eye-shadow. This glam look of Haseena was looking more killer with her sensual expressions. The actress knows very well that expressions play a huge role with bold outfits. Sitting on the chair, Haseena left no stone unturned to strike a killer pose.
Wreaking havoc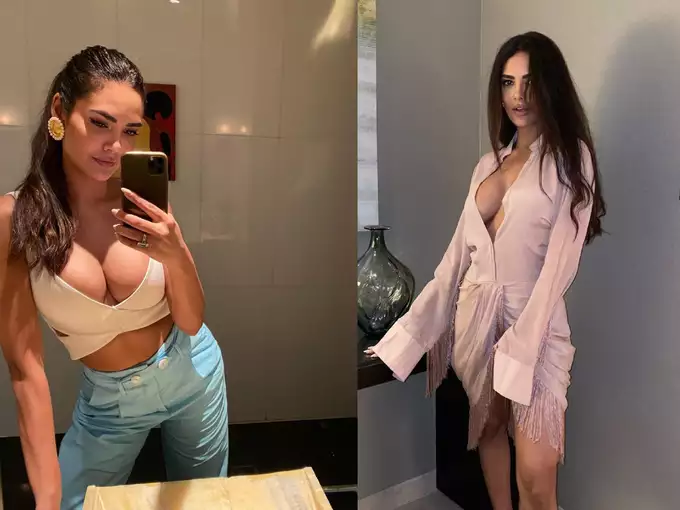 Even before this, Isha has set the internet on fire with her bold pictures. In this picture on one side she is seen wearing blue trouser pants with crop top of deep plunging neckline. This sexy mirror selfie of hers will not upset anyone. In the photo, on the other hand, she is seen in an asymmetrical one-piece, which was open from the front to below the bust portion and due to this her look was looking very bold. Haseena's curvy figure was very killer in this outfit too.Hema Malini used to do yoga in this way 53 years ago to keep herself fit, after watching VIDEO you will also start following the actress