Mugdha Chaphekar, who is seen in the role of Prachi in TV's popular show 'Kumkum Bhagya', is quite glamorous in real life. In the show, she may be seen as a cultured wife and daughter-in-law, but in real life she carries very stylish looks. Recently, she has shared some pictures of her latest photoshoot on social media, which has become viral on sight. So let us also show you the charming style of Prachi i.e. Mugdha.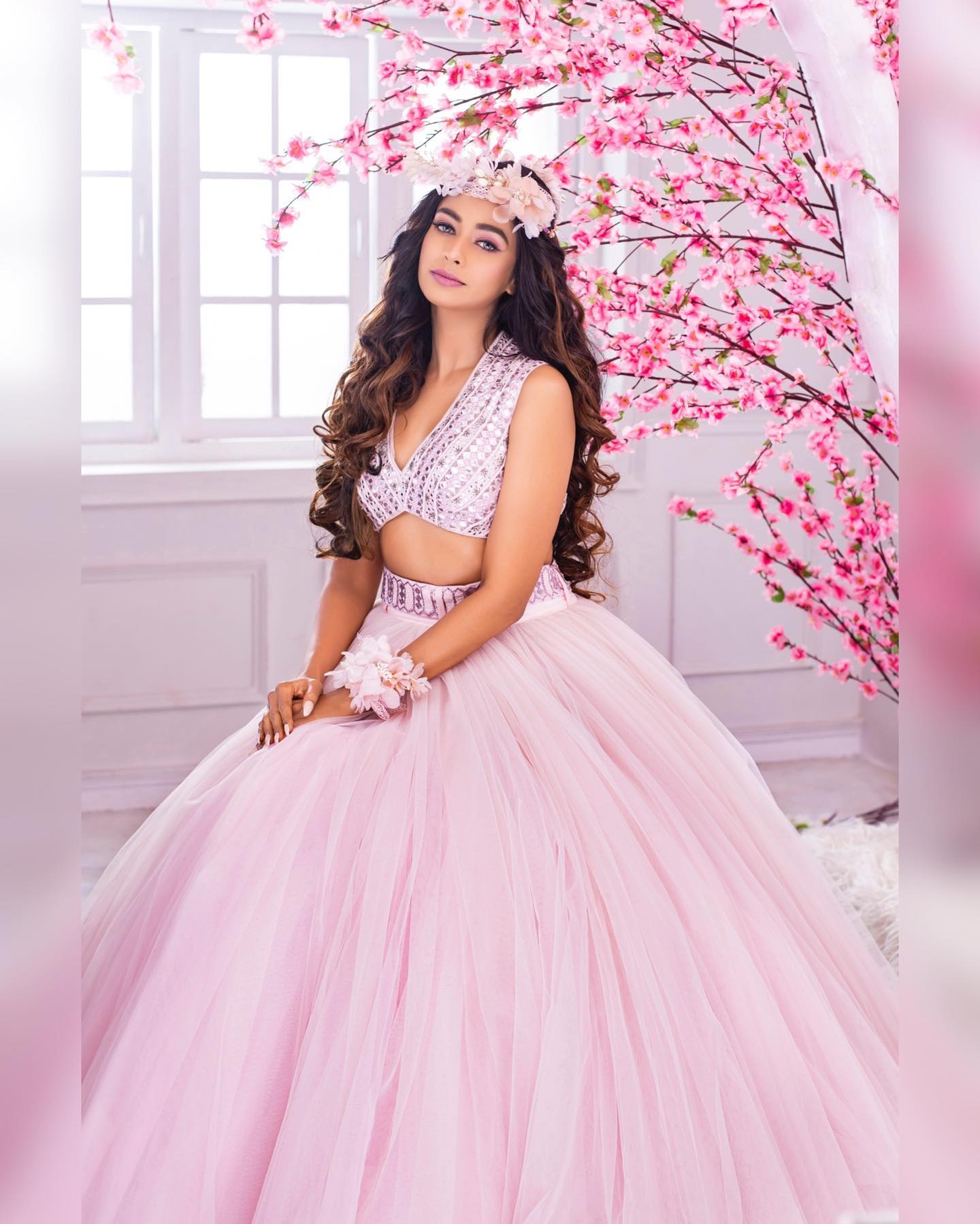 Watch this simple Prachi of 'Kumkum Bhagya'. What happened, you too have become crazy about their beauty, haven't you? Mugdha is wreaking havoc in a baby pink skirt and crop top. Her look is being well-liked on social media.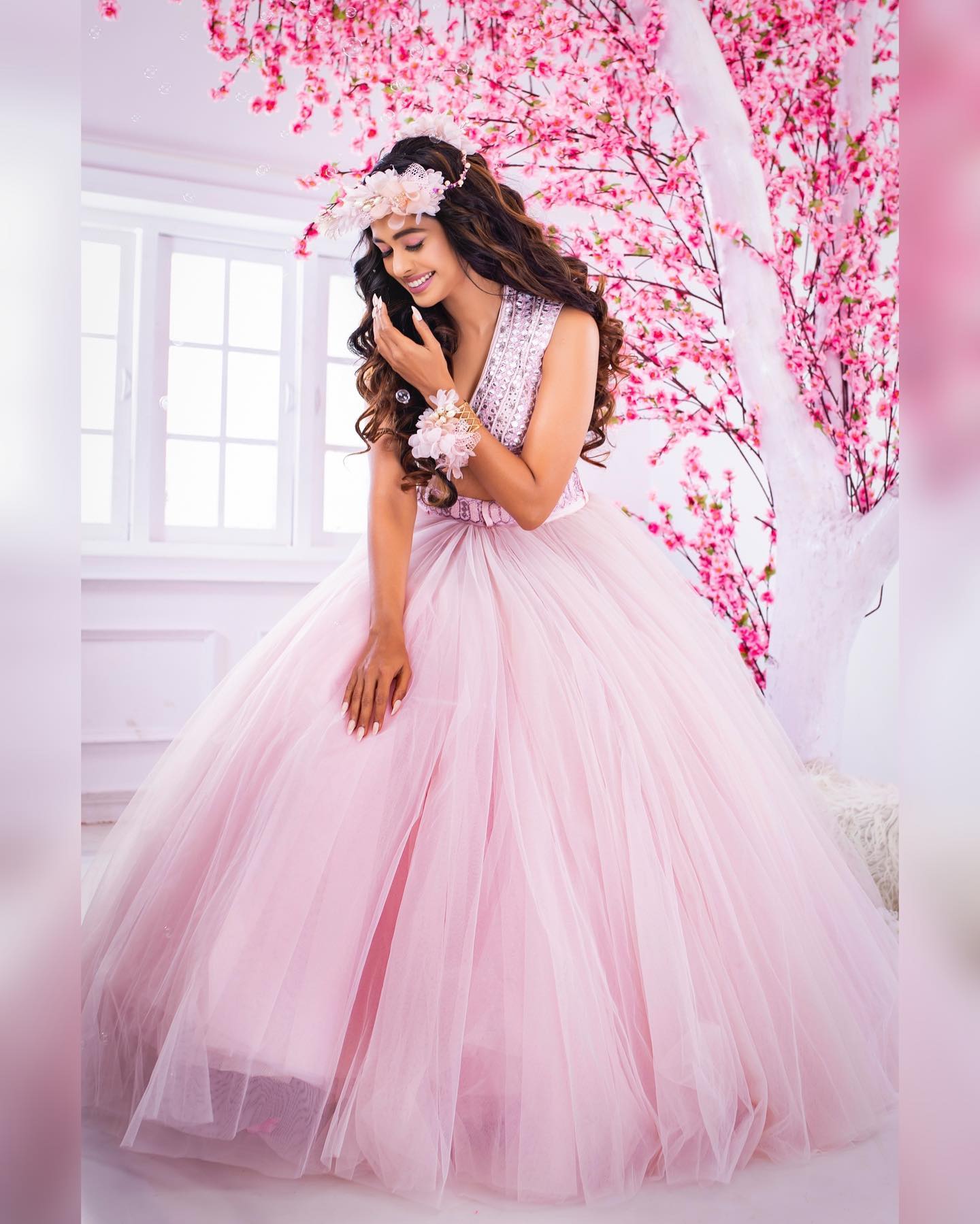 The actress has carried a heavy and plate skirt of baby pink color. The skirt also has a light work of thread and glass on the waist. At the same time, she has matched the crop top of V neck shape and half stand collar. On which very beautiful and simple embroidery has been done with thread and glass.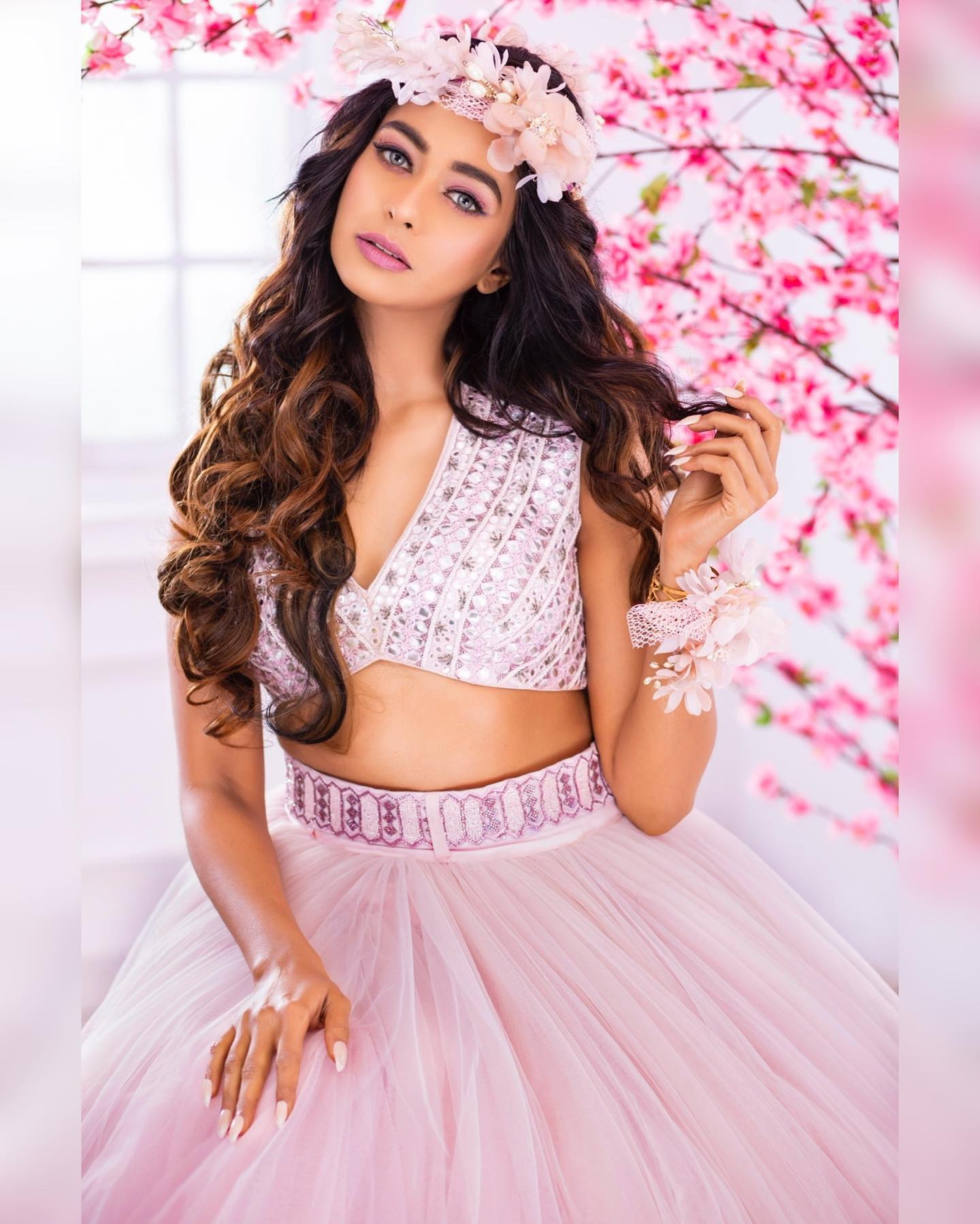 In Mugdha, she completed her look with glowing makeup. She has used a light pink color lipstick on her lips, while matching the dress and lip color, she has used pink eyeshadow.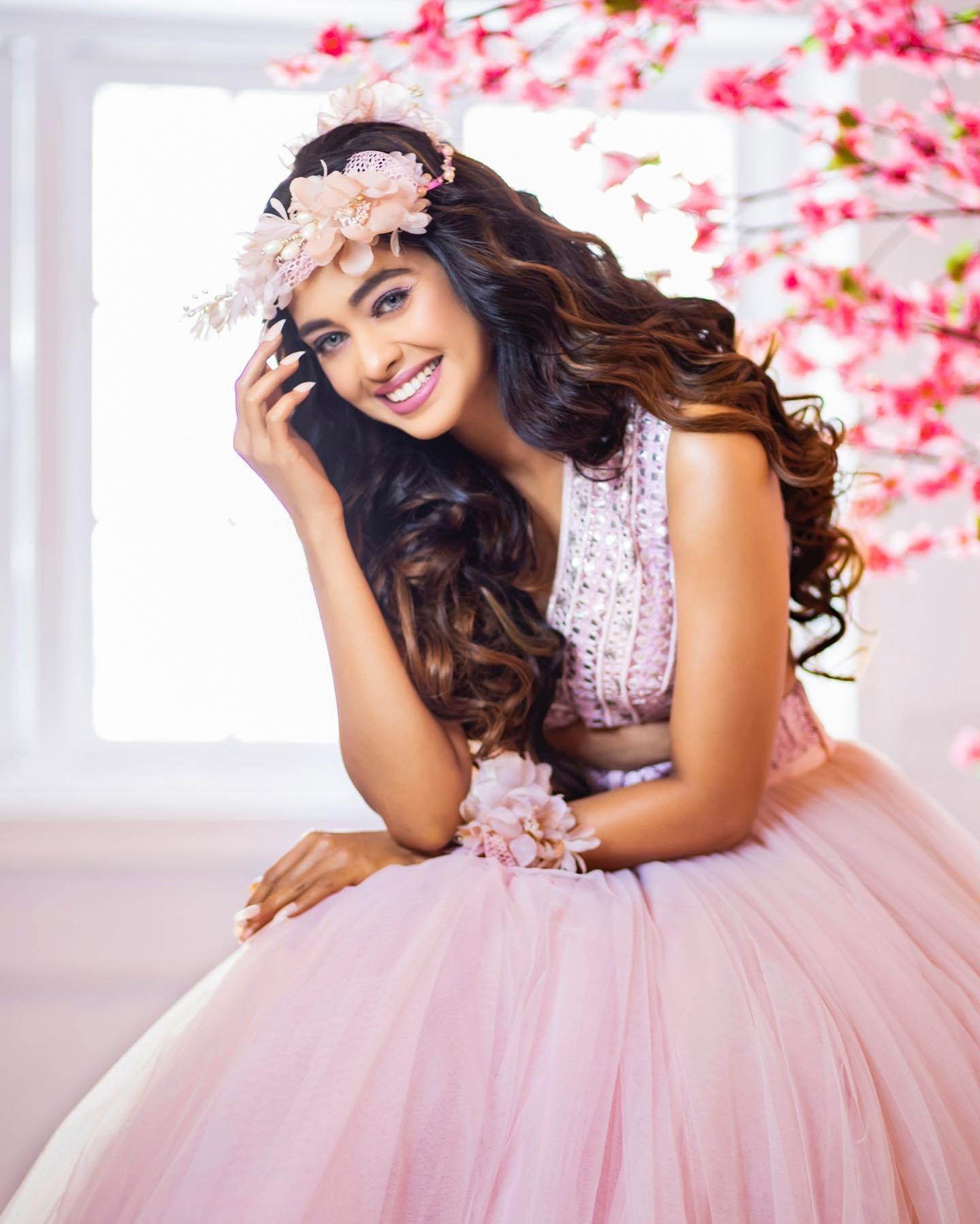 Just look at the photo carefully, along with the dress, Mugdha's beautiful eyes will also steal your heart. She has also applied wing black eyeliner and kajal along with pink eyeshadow in her eyes. At the same time, her eyes are adding to the beauty of her eyes.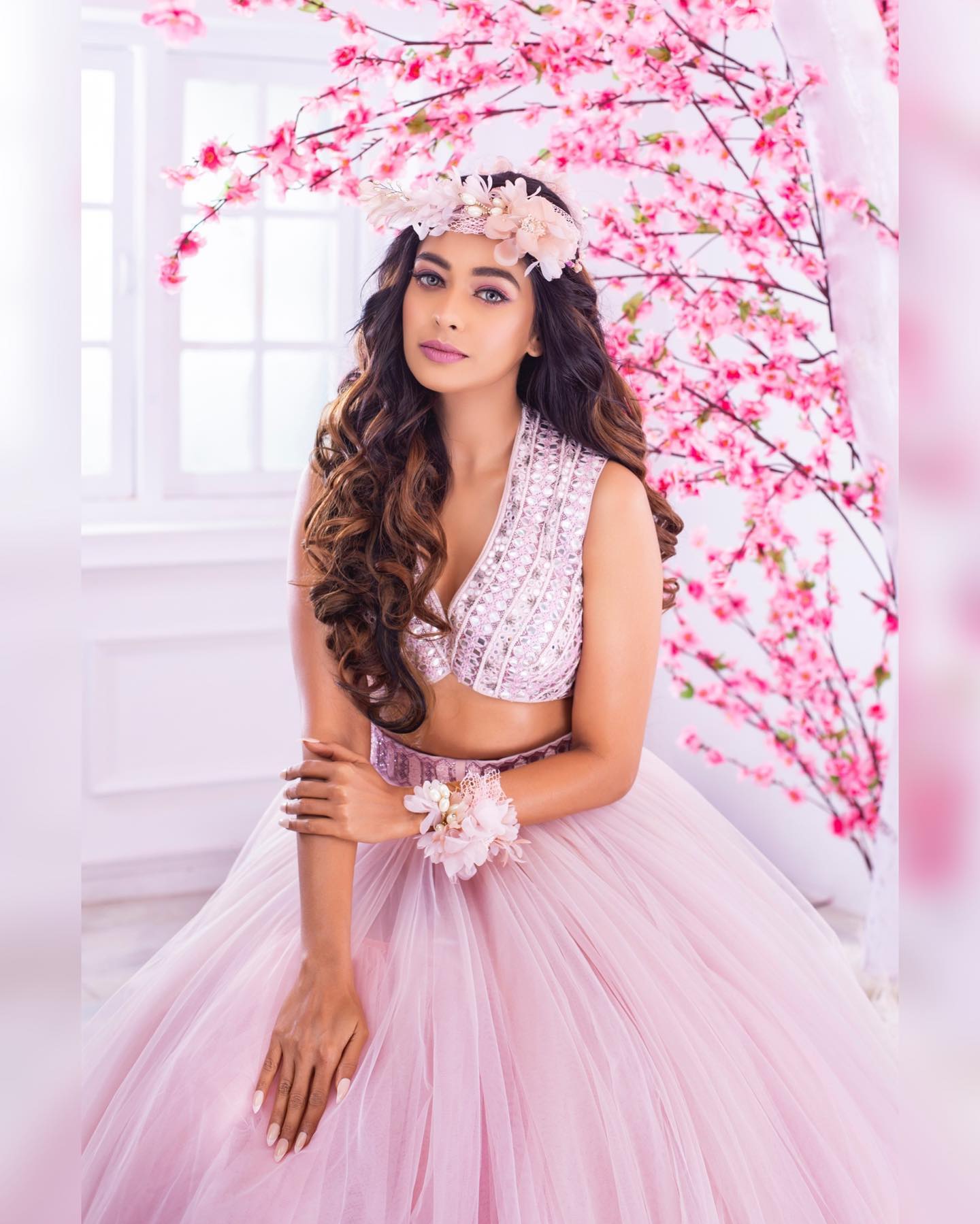 Now let's talk about Mugdha Chaphekar's Xseries. To make her look more beautiful, Mugdha has done open curly hairstyle. With which she has carried a very beautiful tiara. The tiara of the actress is decorated with pink flowers, pearl beats and more. At the same time, she is also wearing a very beautiful bracelet matching the tiara.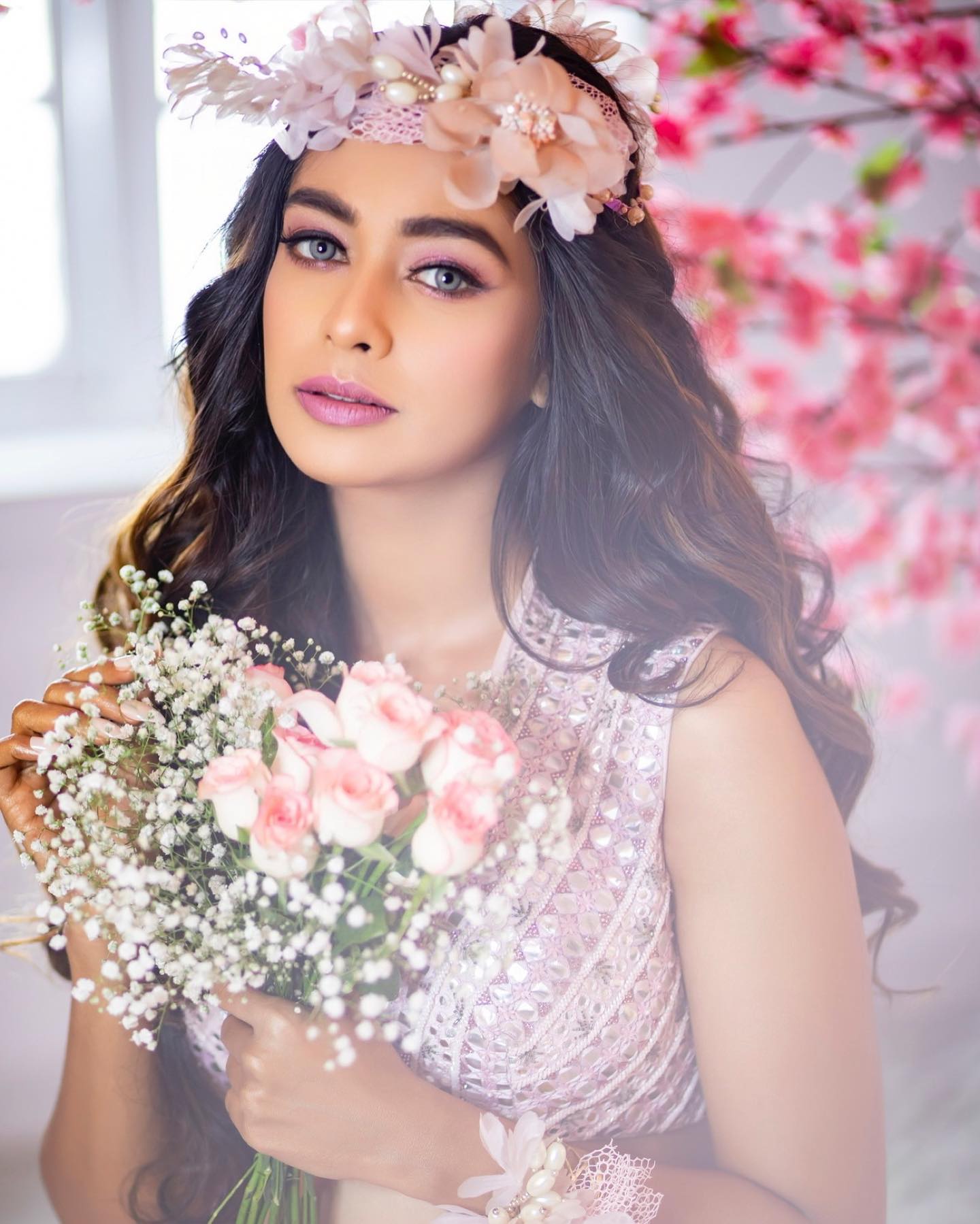 In this photo, Magdha also has a bouquet of very beautiful light pink color roses in her hand, which is adding to her beauty. Every single pose of the actress is very spectacular and touching. Let us tell you that Mugdha has already made fans her fans by sharing her glamorous photoshoots.