Priyanka Chopra arrived in Mumbai on Friday, March 30 with husband Nick Jonas and daughter Malti Mary Chopra Jonas. This is the first time Malti has come to her maternal grandmother. During this, Malti also posed fiercely to the paparazzi at Mumbai's private airport, Kalina. See pictures-
Priyanka Chopra has come to Mumbai. On Friday afternoon, she reached Kalina Airport in Mumbai with husband and singer Nick Jonas and daughter Malti Mary Chopra Jonas. Little Malti has come to her maternal grandfather's house for the first time. In such a situation, at the airport, more limelight than Priyanka Chopra was robbed from the little and cute daughter. Along with Nick Jonas and Priyanka, Malti posed fiercely for the paparazzi's cameras. During this, Malti's style in mother's lap has been heart-wrenching. Priyanka Chopra is in Mumbai to promote her web series 'Citadel' and attend a promotional press conference for Asia-Pacific.
Promotion of 'Citadel', Parineeti stopped!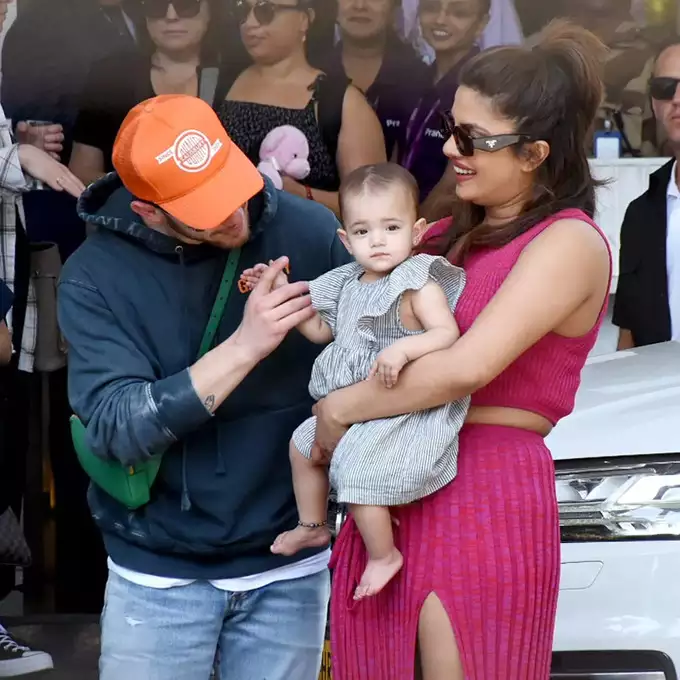 Priyanka Chopra will promote her upcoming series 'Citadel', produced by Russo Brothers, during her Mumbai trip. It is understood that on this pretext, she may also attend Roka Ceremony of sister Parineeti Chopra. It is discussed that the Roka of Parineeti Chopra and 'AAP' leader Raghav Chadha is fixed in the first week of April.
Priyanka's pink dress fades in front of Malti's cuteness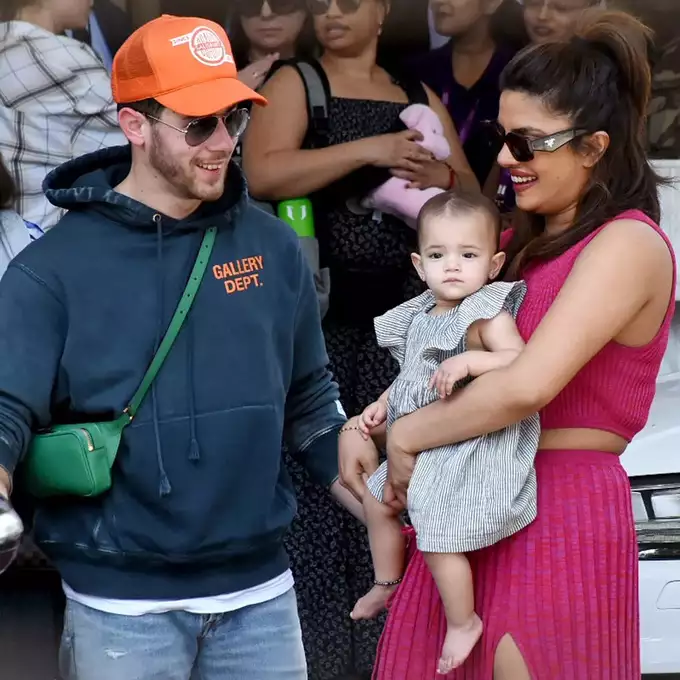 Priyanka was seen in a bright pink summer dress at the airport. While Nick wore a sweatshirt with an orange cap. Malti was seen in gray frock during this.
Cute Malti kept looking at everyone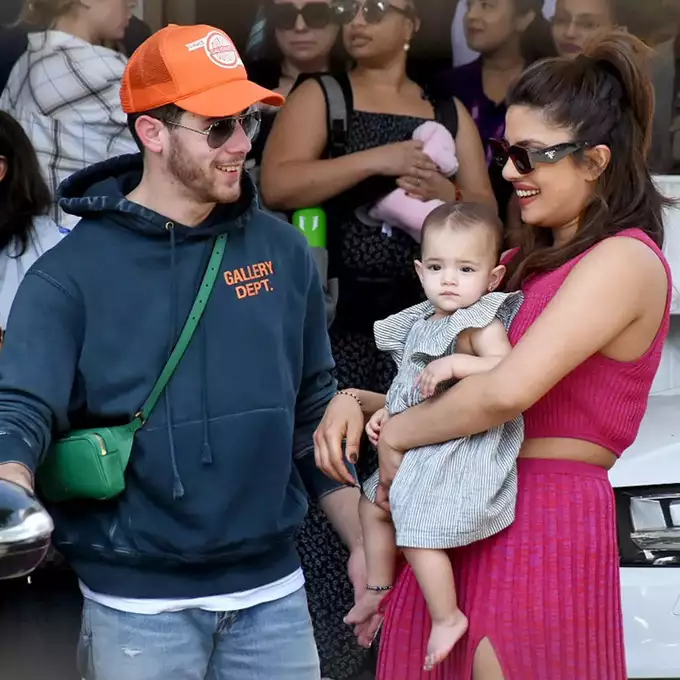 Malti's cuteness made the paparazzi at the airport as well as the people present there crazy. She looked like a lovely princess. Coming to her maternal grandmother, where Malti was staring at everything, Priyanka was smiling.
Malti is born in the year 2022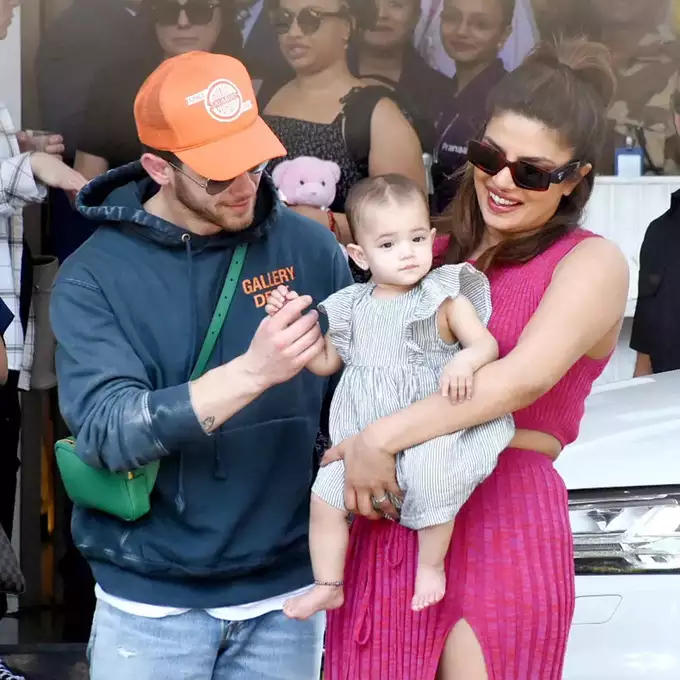 Malti is just one year old. She is born on 15 January 2022. Priyanka and Nick's daughter Malti was born through surrogacy.
Priyanka greeted with folded hands at the airport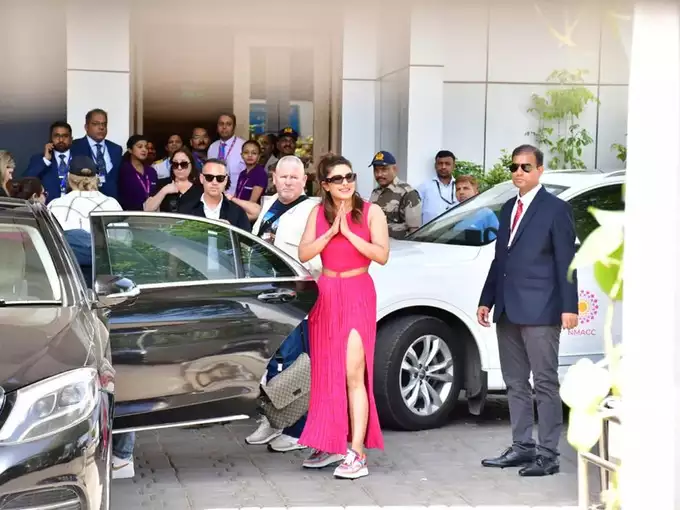 Priyanka Chopra greeted everyone at the airport with folded hands. She had a long battle in the hospital during the birth of daughter Malti. Priyanka had said in an interview that Malti was very critical from birth itself.
Malti in mother's lap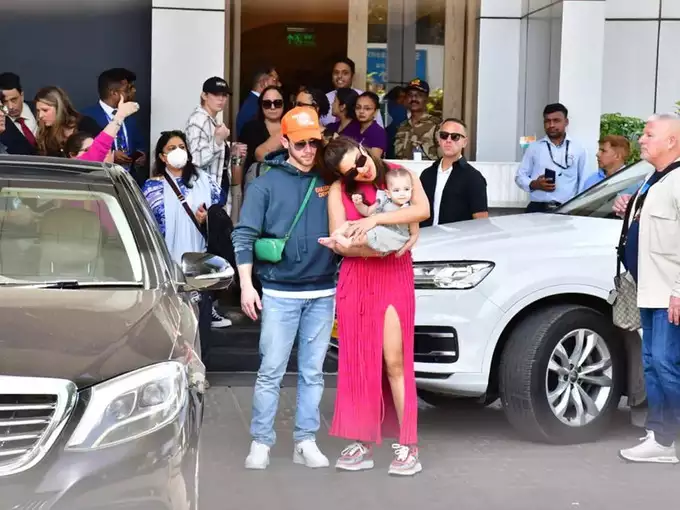 At the airport, Malti remained in mother Priyanka Chopra's lap the whole time, while Nick Jonas standing nearby was seen caressing Malti again and again.
'Citadel' to release on April 28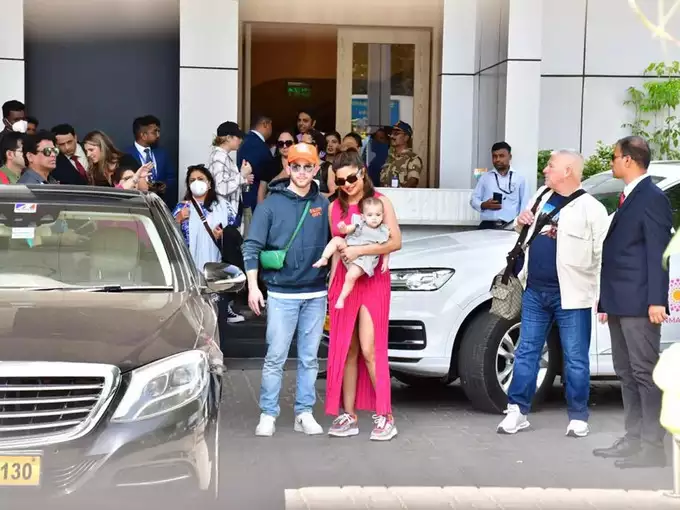 Priyanka Chopra's web series 'Citadel' is going to release on 28 April. She is accompanied by Richard Madden in it.
Malti's cuteness stole the limelight at the airport
Varun and Samantha in the Indian version of 'Citadel'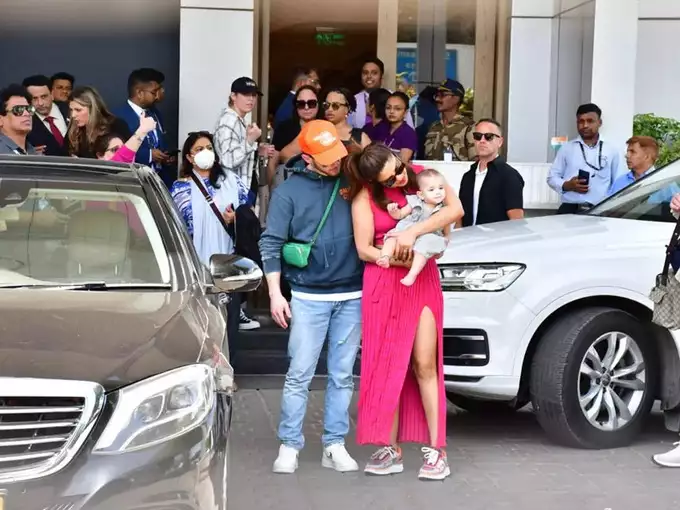 Interestingly, the Indian version of 'Citadel' is also being made, starring Varun Dhawan and Samantha Ruth Prabhu.
Priyanka will shoot for 'Jee Le Zara'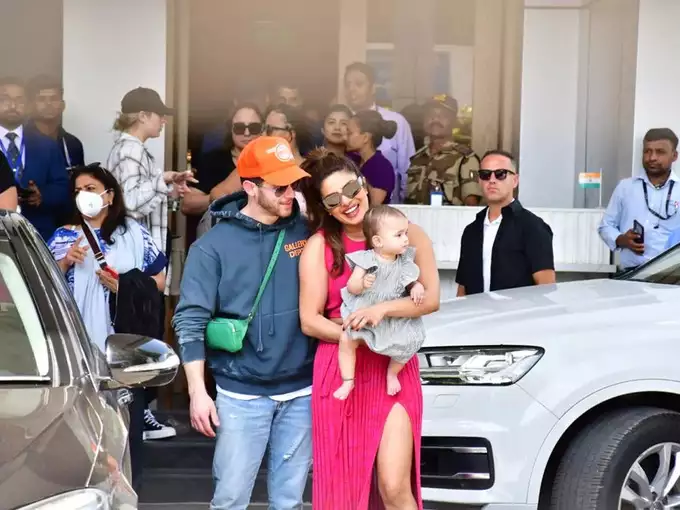 Priyanka will soon start shooting for Farhan Akhtar's 'Jee Le Zara' alongside Katrina Kaif and Alia Bhatt. This will be her comeback film in Bollywood.
Priyanka's revelations have created a sensation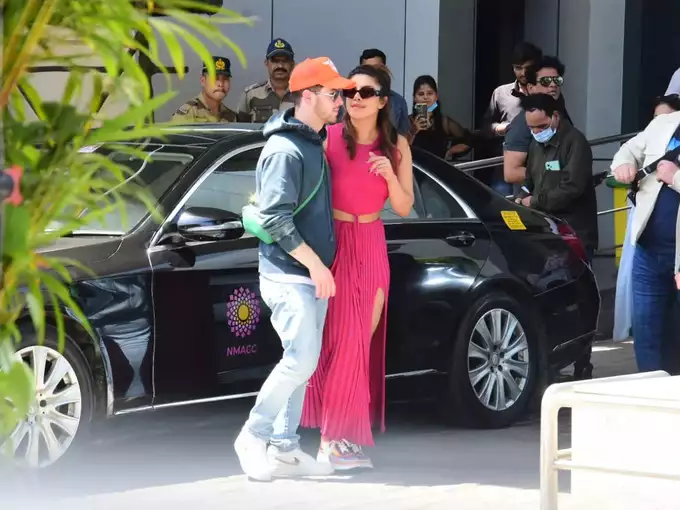 Meanwhile, Priyanka Chopra's revelations in a podcast have also created a sensation. Priyanka has claimed that she left Bollywood because she was fed up with the politics here.
Movie mafia targeted without name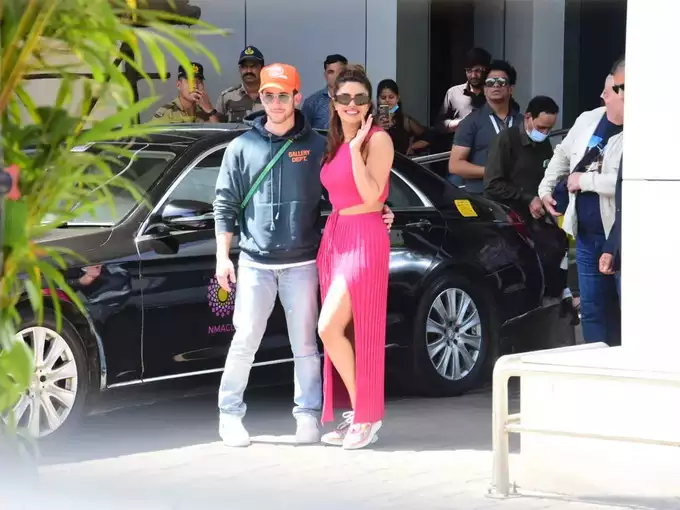 Priyanka said without naming anyone in the interview that there was a time when she had to lose many projects. So he decided to leave Bollywood and settle in America.
Priyanka had frozen eggs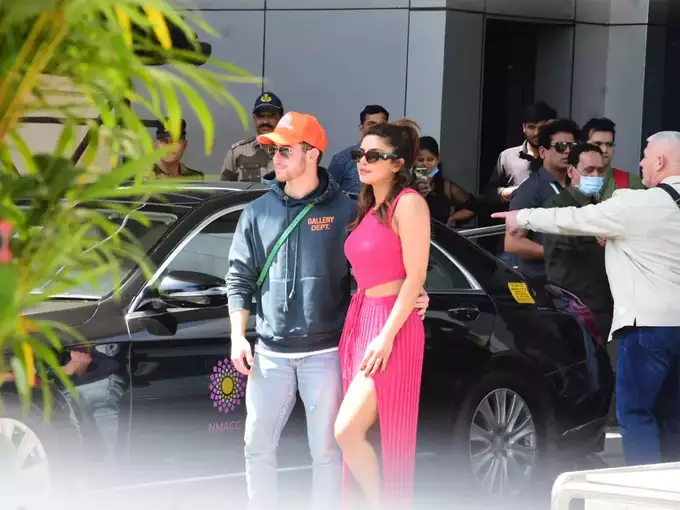 Priyanka Chopra also told in the interview that on the advice of her mother Madhu Chopra, she had frozen her eggs at the 30th stage of her age. Because of this, she gave birth to Malti through surrogacy.
Discussions of Parineeti's marriage
Priyanka's arrival in India is also the center of discussion in the sense that discussions about her cousin and actress Parineeti Chopra's marriage are at its peak. Parineeti has been seen many times from Delhi to Mumbai with Raghav Chadha.
… then consider Parineeti's relationship as a sure one!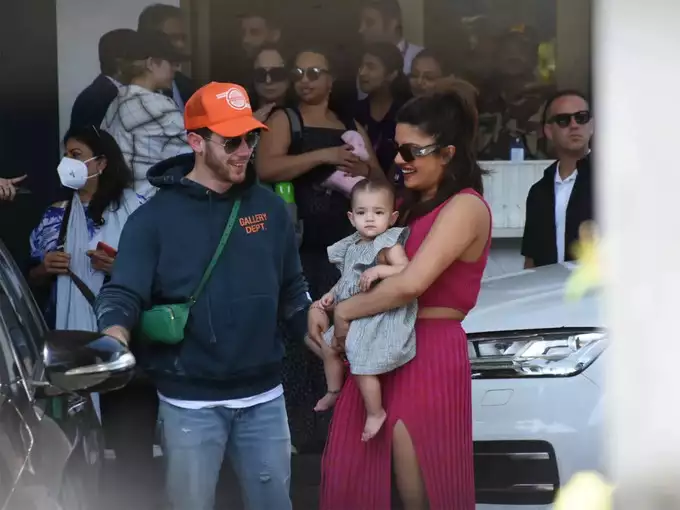 Amid speculations on Parineeti and Raghav Chadha's relationship, singer and actor Hardy Sandhu has told that she has congratulated Parineeti over phone. Both were recently seen together in the film 'Code Name Tiranga'.
Nick and Priyanka got married in 2018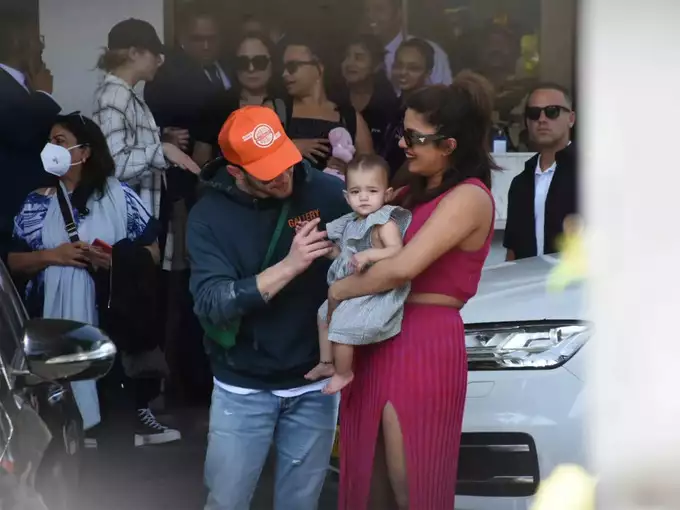 By the way, remember from Parineeti's wedding, Priyanka Chopra and Nick Jonas got married in 2018. Both were engaged in Greece. While the marriage took place in Udaipur.
Priyanka-Nick met at Met Gala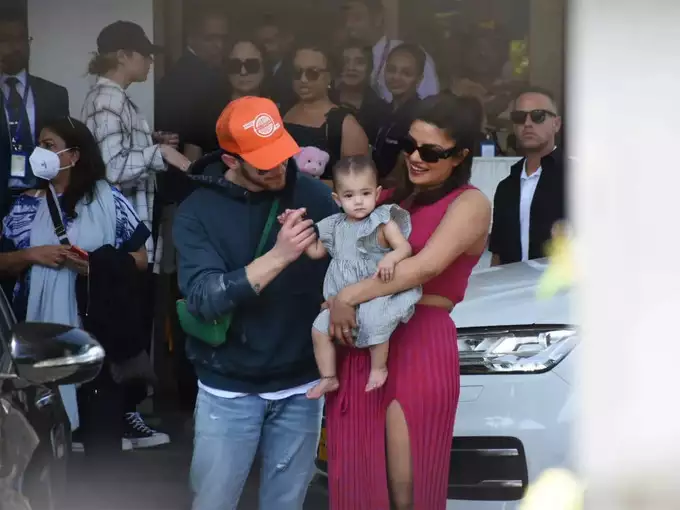 Priyanka Chopra and Nick Jonas first met at the Met Gala event. Only after this both of them started dating each other.
Nick is 10 years younger than Priyanka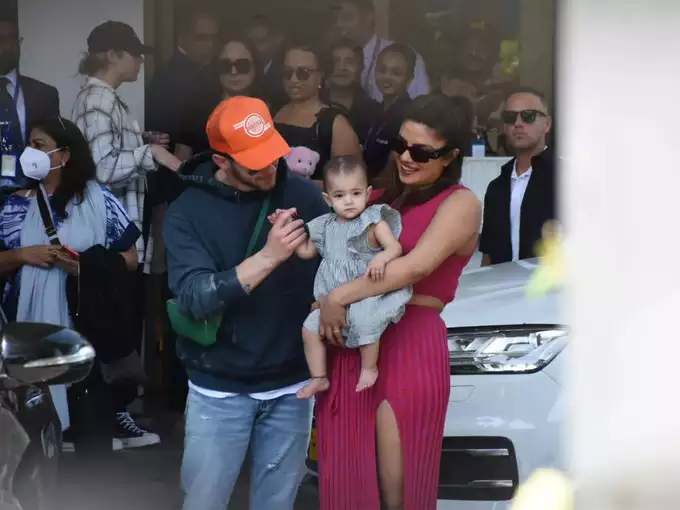 The gap in the age of Priyanka Chopra and Nick Jonas also became the center of discussion. Nick Jonas is 10 years younger than Priyanka Chopra.
Lives in Los Angeles, restaurant business too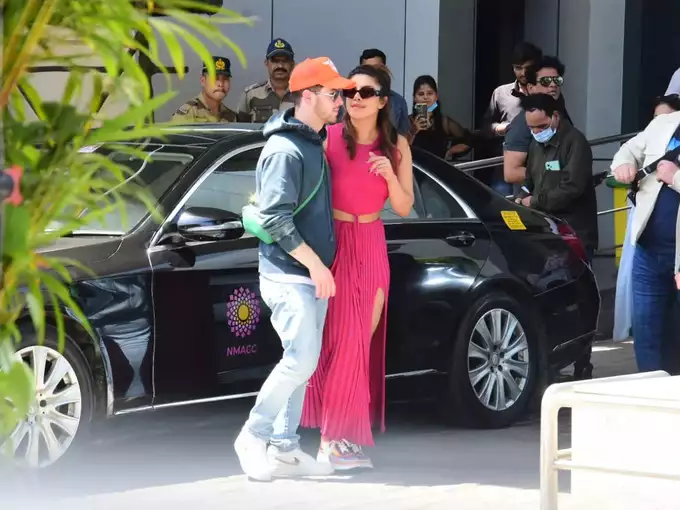 Priyanka Chopra now lives in Los Angeles with Nick Jonas. She runs Hollywood projects as well as restaurants. The name of her restaurant is 'Sona'. Which is very popular for its Indian food.Shweta Tiwari shared hot pictures wearing tight top torn jeans at the age of 42, people said – Malaika of the small screen