LPG Cylinder Price Cut: Before Diwali, on the first day of November, oil marketing companies gave a shock by increasing the prices of commercial LPG cylinders. On November 1, 2023, the price of a 19 kg gas cylinder had become costlier by Rs 103.
Yes, the price of LPG Cylinder has been reduced and its prices have decreased from Delhi to Mumbai. However, oil marketing companies have given this relief on commercial LPG cylinders and it has been reduced by more than Rs 50.
Gift given just before Chhath
Actually, oil marketing companies change the prices of LPG on the first of every month. But on many occasions it has been seen that its prices are reduced even in the middle of the month and this time also something similar has been seen. According to the website of Indian Oil (IOCL), if we talk about the capital Delhi, the price of 19 kg commercial gas cylinder on 1 November 2023 was Rs 1833.00, which has come down to Rs 1755.50 on 16 November 2023.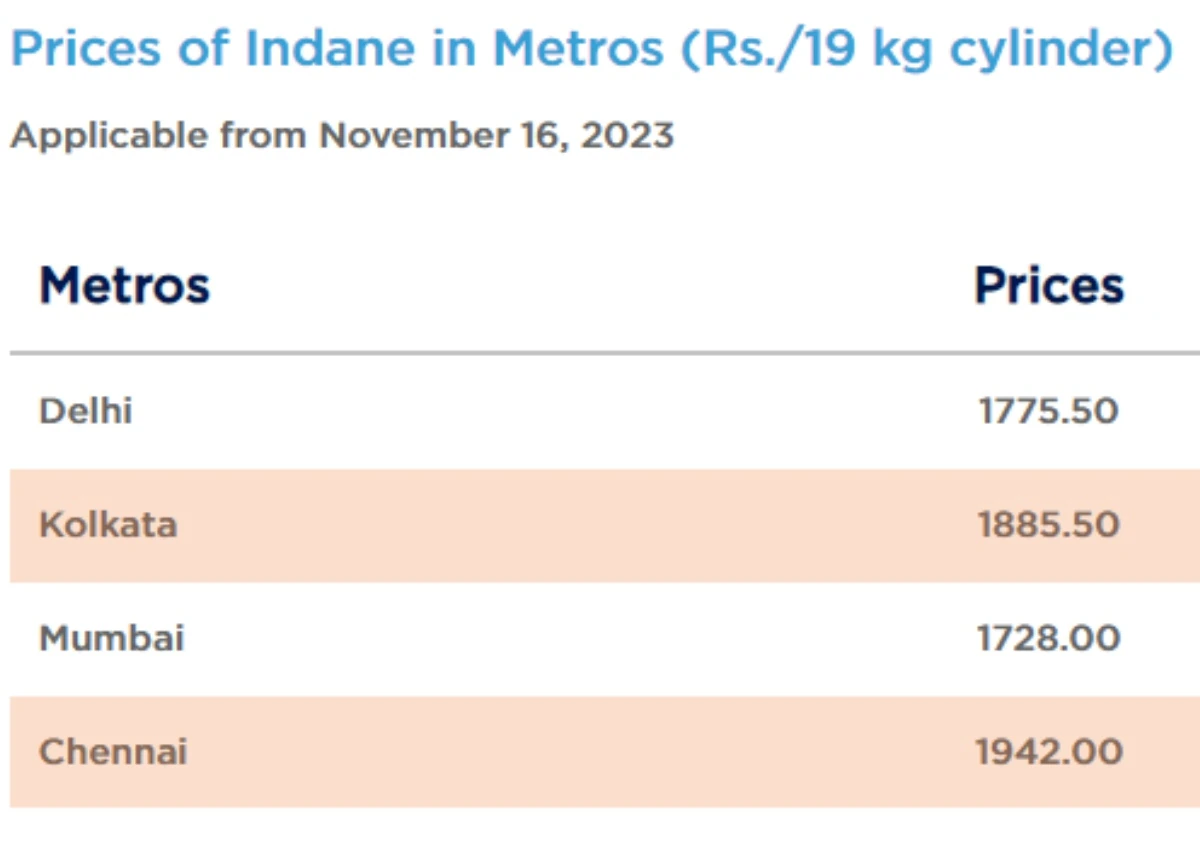 Gave a shock before Diwali
Earlier in the beginning of November, oil marketing companies had given a shock by increasing the prices of LPG cylinders before Diwali. On November 1, 2023, the companies had once again increased the price of commercial gas cylinders significantly. After this, a 19 kg LPG gas cylinder became costlier by Rs 103. However, there was no change in the prices of 14.2 kg LPG cylinder.
Domestic LPG cylinder prices stable
On one hand, there is a continuous revision in the prices of commercial LPG cylinders, while on the other hand, the prices of 14 kg domestic LPG Cylinder remain the same. On August 30, the government had reduced the prices of domestic LPG cylinders by Rs 200 for the common people, while the subsidy for the beneficiaries of the Ujjwala scheme was increased from Rs 200 to Rs 400. Let us tell you that even after this, an additional benefit of Rs 100 was given to these beneficiaries. At present, for common consumers, 14.2 kg LPG Cylinder is available for Rs 903 in Delhi, Rs 929 in Kolkata, Rs 902.50 in Mumbai and Rs 918.50 in Chennai.