Bollywood actress Parineeti Chopra always keeps her wardrobe up-to-date according to fashion. But sometimes in order to look stylish, she wears something like this, after which she herself has to hide her face in public.
Bollywood actress Parineeti Chopra has carved a niche for herself in the industry on the strength of her performances. Apart from her superb acting, the actress also remains in discussions for her never-understood dressing sense. But sometimes Parineeti, who looks stylish, wears something in the guise of fashion, due to which she has to pay for it.
Parineeti Chopra, who always gives fashion the status of not too important, never styles herself according to any occasion, but the sad thing is that even after losing weight, there is no change in her fashion game. Not found. While promoting her last film 'Jabariya Jodi' opposite actor Siddharth Malhotra, Parineeti appeared in many looks, but her one look was such that only one thing came to our mind that now she only needs a stylist. .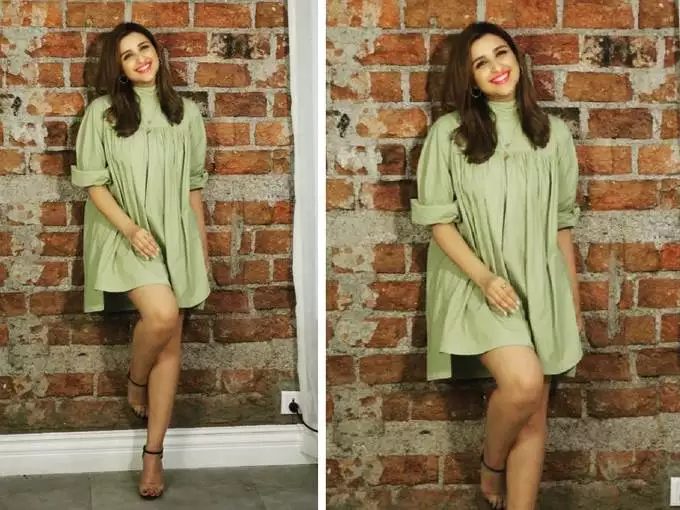 For the promotional event, Miss Chopra was seen in a green Mini Cooper dress with a loose-fitting turtleneck, with which she complemented her look with minimal makeup, open hair, a single pendant chain and light pink lipstick. However, as soon as she reached the event, at first sight everyone was impressed by her dressing avatar, but in the second moment Parineeti's same dress ruined her.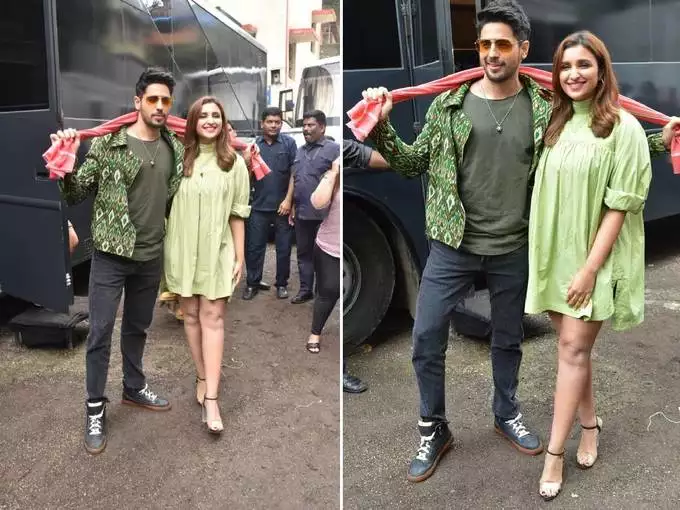 Yes, as soon as Parineeti reached the stage, everyone was embarrassed to see her when her undergarments started peeping out in this dress of the actress. This dress of Parineeti was so short that the black shorts worn below were clearly visible. However, when Parineeti herself realized this, she kept a close watch on any such movement that would reveal her underclothes in this dress, but says "Ab pachtaye hota kya, jab chidiya chug gayi khet". This phrase fits perfectly here at the end.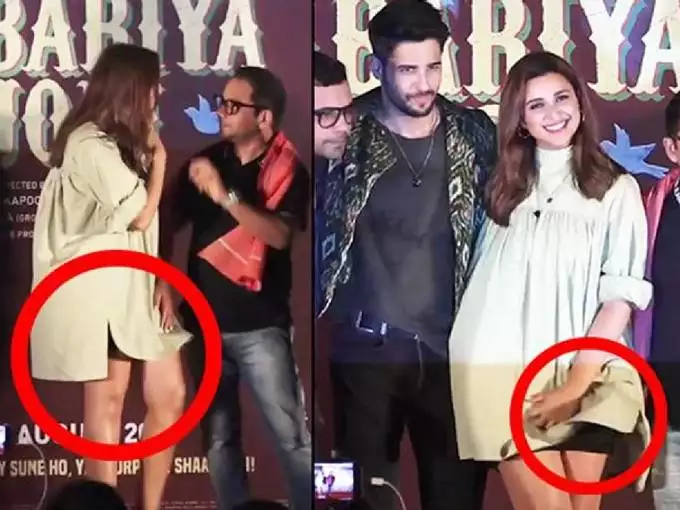 Well, do you feel like us that Parineeti Chopra needs to pay more attention to her dressing style and fashion statements? Then do tell us by commenting. By the way, how do you like Parineeti's style? Don't forget to tell us this too. Nia Sharma bo*ldness overshadowed everyone, opened the buttons of jeans in front of the camera and crossed all limits