Shraddha Arya Photos: Shraddha Arya has shared some such pictures of her in a sari, seeing which people kept looking at her. Hasina was looking so beautiful in a light cloth sari that the fans are not tired of praising her. You can also include this type of saree in your wardrobe.
'Preeta' aka Shraddha Arya of the TV serial 'Kundali Bhagya' is seen wreaking havoc in every outfit. Her fashion sense is also very much liked by the fans, which is why the fan following of this actress is very high on social media. Although Shraddha likes to wear all kinds of clothes, but in reel life she plays her role in Indian avatar. At the same time, in real life too, the Indian outfit looks great on her. At the time of her marriage, this actress had garnered a lot of limelight beautifully in every style of clothes, from lehenga to suit-sari. She often shares her pictures in saree on her Instagram as well. In her recent look, fans are calling her an Apsara.
Shraddha Arya seen in a light sari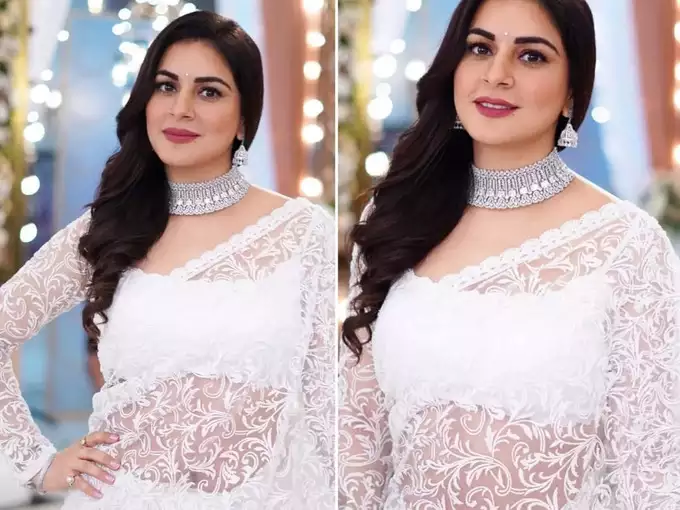 Shraddha Arya has shared some pictures on her Instagram, in which she is looking more beautiful than the limit. She got some photos clicked on her set and shared it with the fans. Seeing this style of Hasina, everyone is not tired of praising her. Her figure was also seen being highlighted in this sheer white sari.
Thread embroidery seen on the saree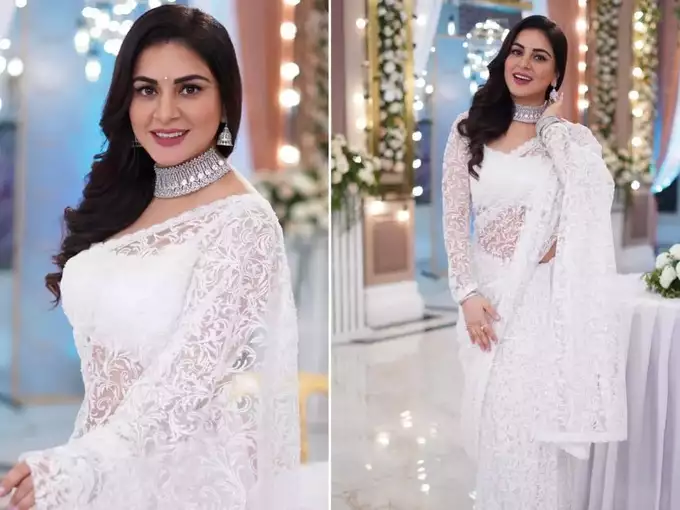 This saree of Shraddha was very light, on which thread embroidery was done. The fabric of this saree was transverse, on which floral embroidery was done with matching threads, which looked very beautiful. The pattern of this saree was her life, which she carried in a traditional way. In which her toned abdomen and curvy figure were seen being fully highlighted.
Blouse also caught attention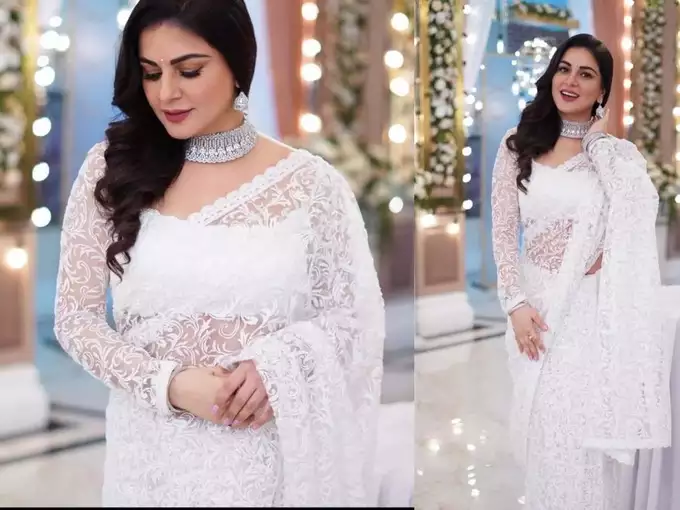 The blouse that Shraddha wore with her net sari, was given a deep sleeve neckline, which was accompanied by full sleeves. These sleeves were also kept of net pattern. At the same time, the beauty of Hasina was being seen in this white color saree. She was looking very gorgeous. A thin embroidered stripe was added to the border of the saree, showing the scallop design.
Like this look complete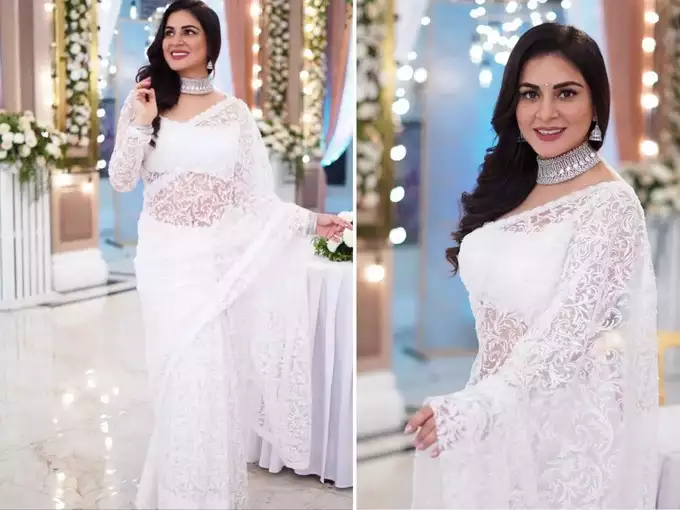 To complete her look, Shraddha made great use of jewelery and makeup. She was wearing a silver choker necklace around her neck and earrings in her ears. For makeup, heavy foundation, black eyeliner, rosy cheeks, sharp contours, pink lips with defined brows and hair was left open in light curls while side parted. You can also carry this saree of Shraddha for any party.