Shraddha Kapoor In Lokmat Most Stylish Awards: Shraddha Kapoor may not be very active on social media, but this lady is completely active about her fashion. This is because not only does she dress herself well according to the event, but when she adds a touch of bo*ldness to her looks, then what is the matter.
Shraddha Kapoor is one such actress, whose simplicity is very much liked by the fans. This is because even if you see this natural beauty without a simple pajama-t-shirt and without makeup, it becomes difficult to take your eyes off. However, even if it is so, why not Shraddha is a natural beauty and she knows this very well. This is also one of the reasons why she never misses any chance to flaunt her beauty. Not only does she add a se*xy element to her aura while maintaining the innocence of her sweet face, but she also doesn't wear too many clothes to look stylish.
Yes, the matter is different that now the choice of fashion is changing with this beauty. This is because even the simple looking Shraddha Kapoor is no longer holding back from experimenting with her looks. Not only is she adding a touch of bo*ldness to her outfit selection, but now other beauties are also seen falling in front of her. Not only are we saying this, but this gorgeous lady was seen in a very similar look at a recent event, where her appearance changed the whole atmosphere. (All photos- Yogen Shah)
Shraddha seen in se*xy look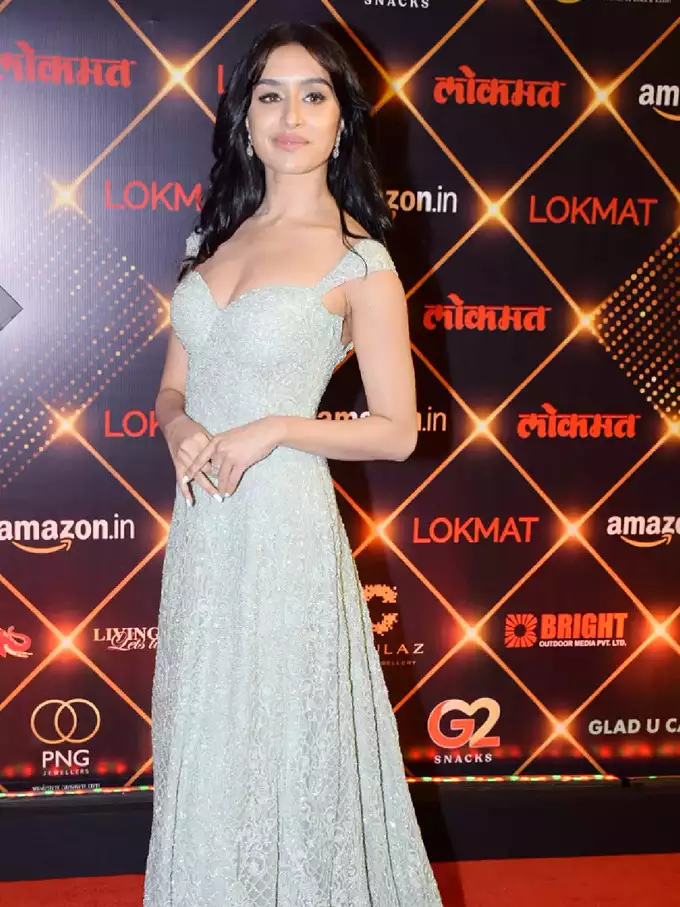 Actually, Shraddha Kapoor was seen being a part of Lokmat Stylish Awards 2022 held in the posh area of ​​Mumbai on the previous day. During this, Hasina had picked such clothes for herself, which made her look se*xy and made her stand out.
This is because he chose silver as the color of the clothes, while its shimmery pattern collects attention from afar. She was looking so good in these clothes that the beauties like Ananya Pandey-Rashmika Mandanna and Mrunal Thakur faded in front of her.
Eyes being stuck on them again and again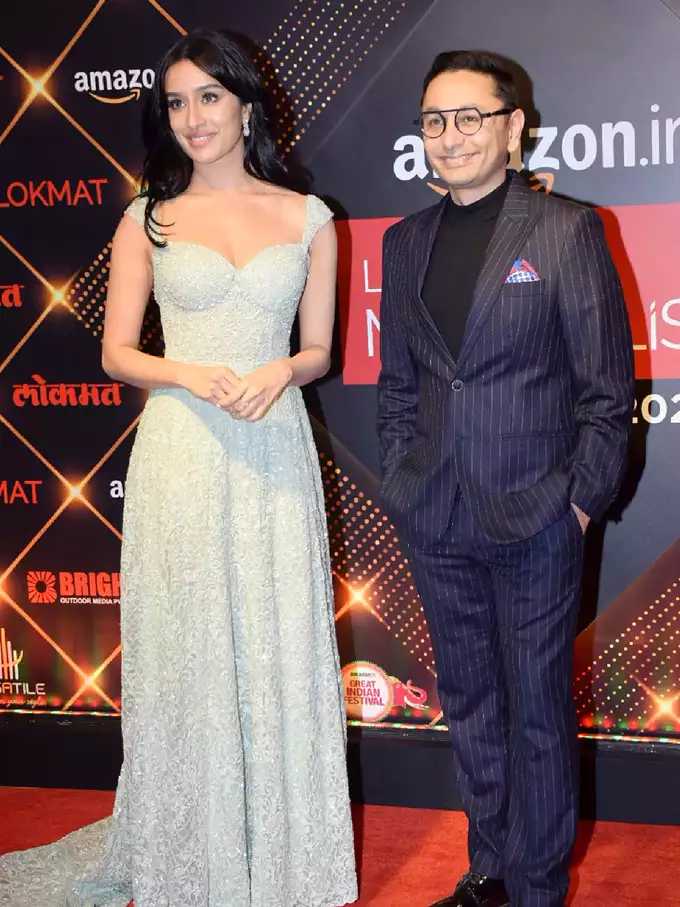 The party ready set that the actress, who arrived for the event, chose for herself was made from a very lightweight material, with matching inner additions from the bust portion to the hemline for balance. The overall attire was done with delicate embroidery with rich shimmer work, which despite being of transparent quality, was not revealing.
At the same time, the pattern of this outfit was kept in a jadau look, with which the fishtail of the ad was increasing the style quotient of the whole look. In this floral length gown of Shraddha, this detail was such, which was creating a kind of teasing effect.
Deep Throat Adds Spicy Touch
No doubt Shraddha Kapoor was looking so beautiful from head to toe that she could not take her eyes off her. But even after this, she did not stop herself from adding a spicy touch to her look. Actually, this dress of the actress was given a low-cut neckline, with which the pattern of the sleeves was kept in the straps look.
The area of ​​the neck portion was so attractive that the eye was going there again and again without wanting to. One reason for this is also because Shraddha flaunted her upper look with a lot of confidence.
Make-up also kept flawless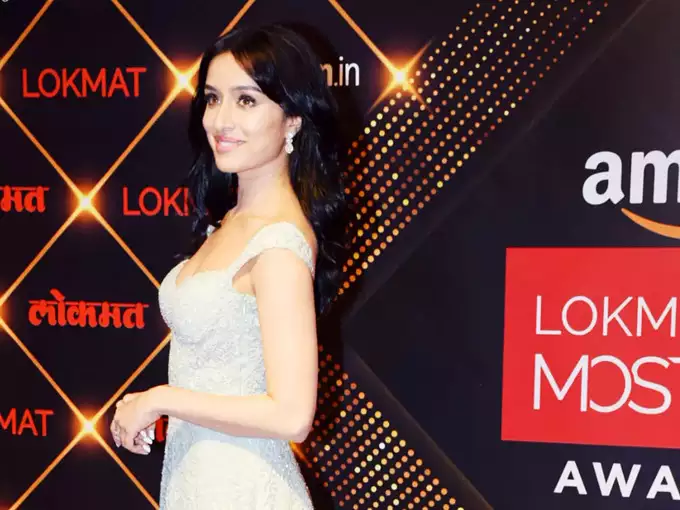 By the way, Shraddha was looking very cute in this overall look. But during this time she paid special attention to her makeup. Lightweight foundation with dramatic eyeliner, beaming highlighter, bright pink lip and hair left open while styling in soft curls, with silver dropdown earrings looked great on her.
At the same time, the way she posed in front of the media was so good that she did not do any harm in making her elegance stunning.