Urfi Javed And Chahat Khanna Fight: Chahat Khanna has retaliated on Urfi Javed by posting a post, to which Urfi has also replied.
Urfi And Chahat Cat Fight: A series of counter-attack started some time back between Urfi Javed and Chahat Khanna, but it cooled down in no time. However, after the name of Chahat was associated with the thug Sukesh Chandrashekhar, this series has once again heated up between the two actresses. Both are constantly commenting on each other. Meanwhile, another post of both has surfaced.
Urfi not fit to be wife or mother
Chahat Khanna recently hit back at Urfi Javed on Instagram story, writing, "Jumping into the news for publicity without knowing things and making a fool of yourself. No matter what to argue with an idiot, if she had intelligence, she would have worked, shooting and not doing semi nude spottings. You are not fit to be an aunt, wife or mother. Now be happy by speaking aunty to others. May Allah give you wisdom."
It is worth mentioning that earlier Chahat had called Urfi as Didi, after which Urfi had called her Auntie.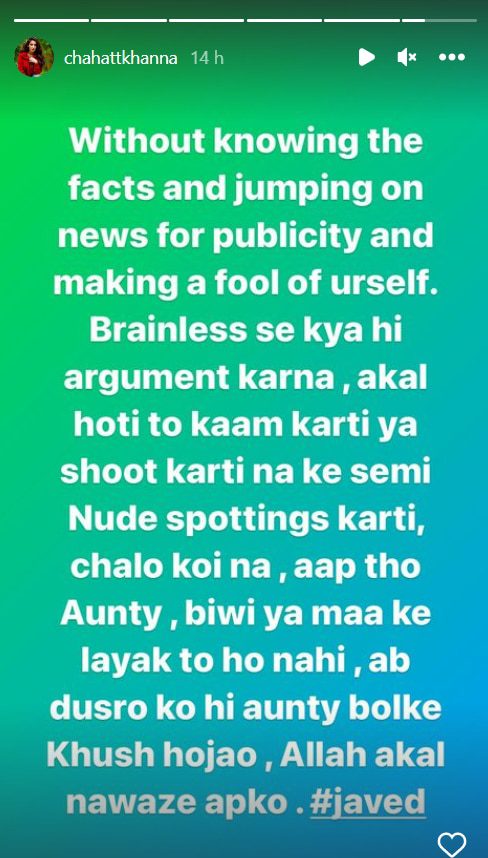 Urfi Javed gave such a reaction
Where was Urfi Javed going to stop on this post of Chahat Khanna. She has also given a befitting reply to Chahat through Insta Story. Sharing the screenshot of this post of Chahat in her story, she wrote, "Just pay attention to the word semi nude." On the next slide, she retaliated by sharing some such pictures of Chahat, in which she looks quite bo*ld.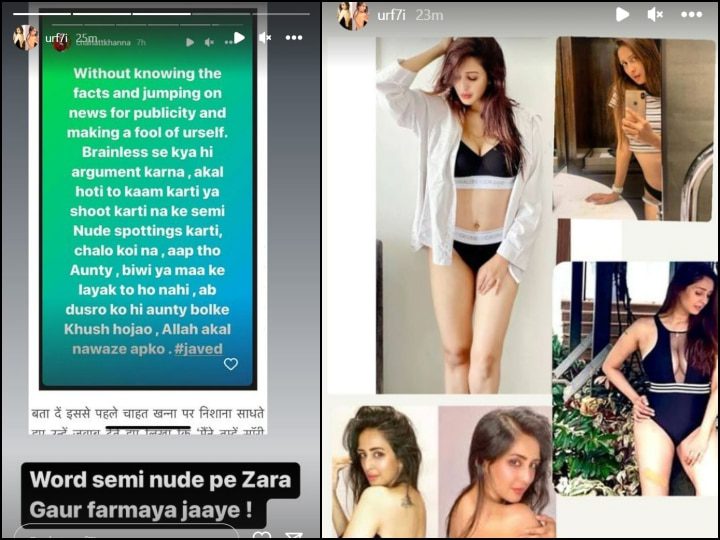 However, the way Chahat Khanna and Urfi Javed are constantly taunting each other, it does not seem that this process is going to stop so soon. Will have to see what else these two say about each other next?