Urfi Javed's next look has been fraudulently exposed. Looks like the actress has created her new outfit by adding plastic spoons.
Urfi Javed Latest Look: Urfi Javed, a TV actress and a contestant of Big Voss OTT, is known for her bo*ld style and daring outfits. Every few days, Urfi becomes a topic of discussion with her unusual dressage. Although Urfi hasn't revealed her next look since her bralette airport look, the dress has been fraudulently revealed and it seems that this time Urfi has prepared her top with plastic spoons. .
Urfi's next Atrangi dress was fraudulently revealedUrfi Javed has not posted any social media about her new look but she has uploaded an Instagram story about something else. In this story, Urfi tries to cover up her bo*ld look with a blue denim jacket. To a large extent, Urfi has succeeded in this but still, her bralette and mini skirt are visible with the movement of her hands.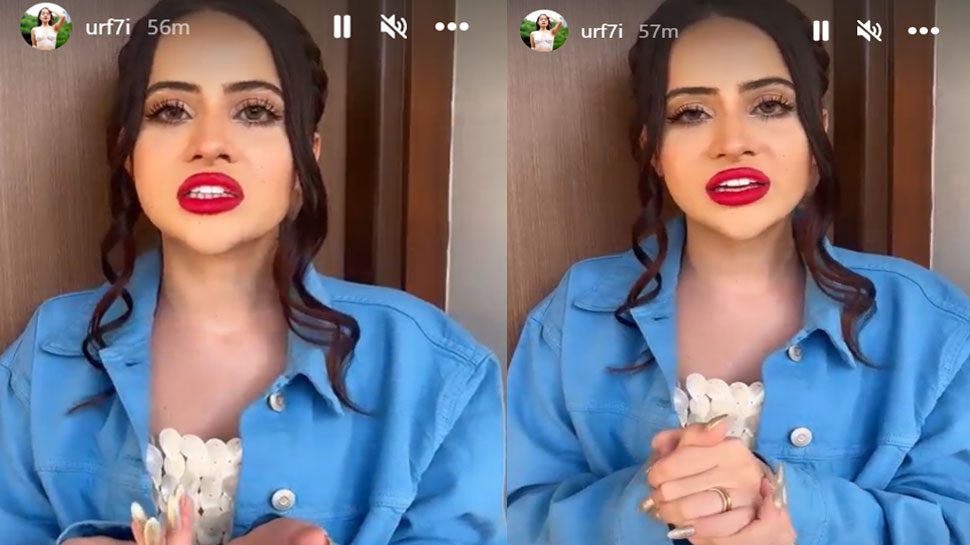 Urfi's top will be made of plastic spoons..
The bralette that Urfi is wearing and which is wearing something like a mini skirt, is of white color and just by looking at it, it is known that it is not made of cloth, there is nothing to make it. has been used. If seen closely, looking at the clothes, it seems that they have been made from the upper part of the plastic spoons. We are talking about the part of the spoon which is used for eating.

Let us tell you that earlier Urfi had reached the airport in a bralette and she was also trolled a lot on her look. Not only this, before that, Urfi prepared her outfit with mirrors. In this outfit, Urfi had pasted mirrors all over her breasts and her face.