Urfi Javed Comment: Urfi Javed recently shared a video on social media, in which she was seen in a very bold style. Now Urfi Javed has given a statement regarding this video.
Urfi Javed Comment On Her Bold Look: Urfi Javed is known for his awkward style every time. Recently, he had shared such a video of himself, seeing which people's breath got stuck. Recently she was seen only in green thread. Urfi was trolled a lot for this look. Because this was the first time that Urfi was seen in such a bold look. Now the actress has clarified about her look and told why she appeared in front of people in such a hot avatar.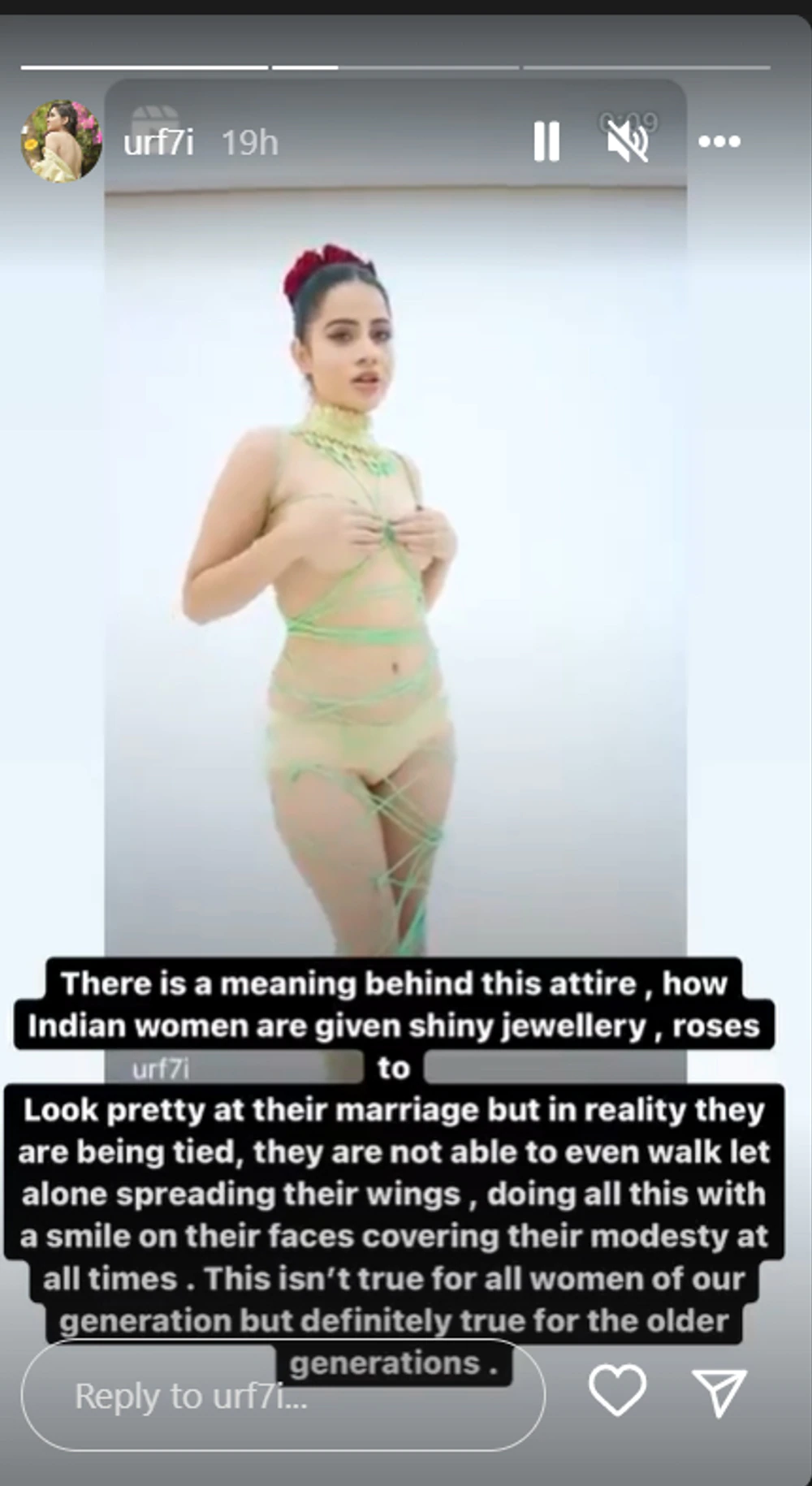 Urfi's boldest look
Recently, Urfi Javed shared a video, which shook the entire social media. In this video, Urfi Javed was seen wearing a dress made of threads. There was a lot of discussion about the look of Urfi Javed in this video. After this video of Urfi Javed surfaced, she is being trolled on social media. People are also advising them to dress properly. Meanwhile, now Urfi has spoken about this video. Urfi shared the story and told why she wore this dress.
Urfi Javed said this thing
A video of Urfi Javed is becoming fiercely viral on social media, in which she is seen topless. Various things are happening about this video. Now Urfi has also given his opinion about this video. Urfi has given the reason behind posting this video. Sharing the video story on Instagram, Urfi Javed wrote, 'This dress has a meaning. How in India women are given roses and shiny jewelery to look beautiful in marriage. But she is not able to walk properly after wearing them. After this statement of Urfi came to the fore, the discussion about this video has started again.