Aishwarya Rai Bachchan may be the mother of a daughter and has crossed the age of 40, but it is still difficult to compete with her in terms of beauty. Whether this actress wears Indian clothes or Western, her look is amazing in every attire. However, there is no doubt that the red color looks the most powerful on this beauty. One such look of hers was seen when she arrived wearing a red color saree to be a part of an event. During this, Aish was looking so beautiful, as if a nymph had descended on the earth.
Elegant Aishwarya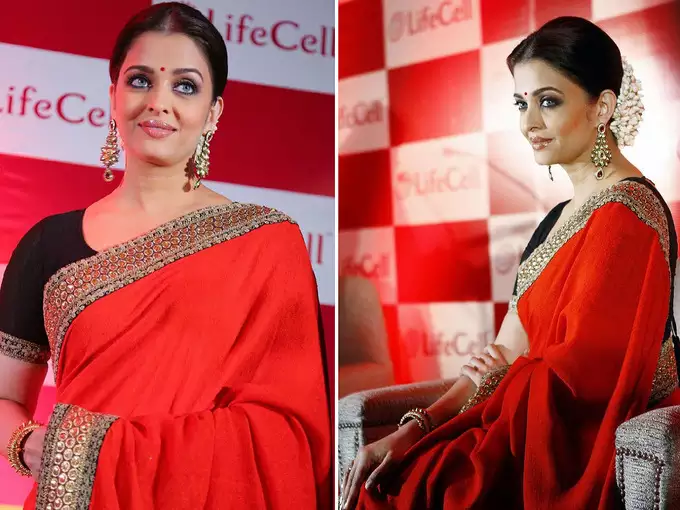 Actually, Aishwarya Rai had become a part of a program some time back. This beauty, who always prefers elegant looks, chose a combination of style and elegance for this occasion as well. She wore a red georgette saree which she draped in a classic manner. Even in the saree no outlandish design was added.
The border enhanced the beauty of the saree.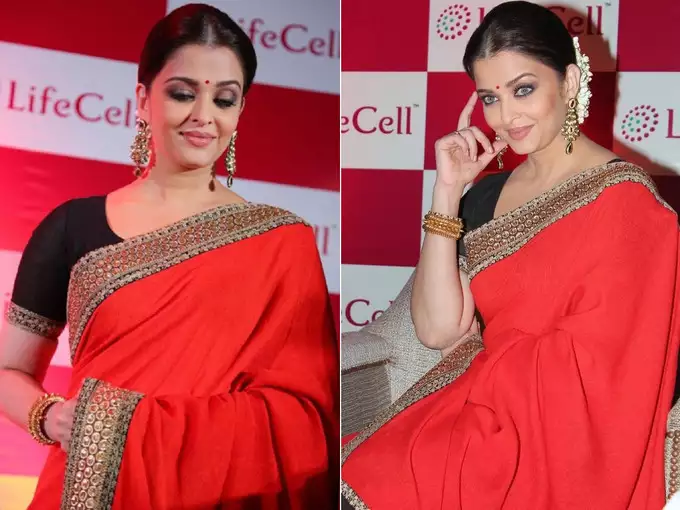 The beauty of the red traditional design saree was further enhanced by its border, which was embroidered in a combination of silver and bronze colours. Aishwarya's blouse was of black colour. Its design was also kept simple. A matching patti stitched to the saree could be seen on the border of the swills, giving a perfect look to the entire set.
it was hard to take my eyes off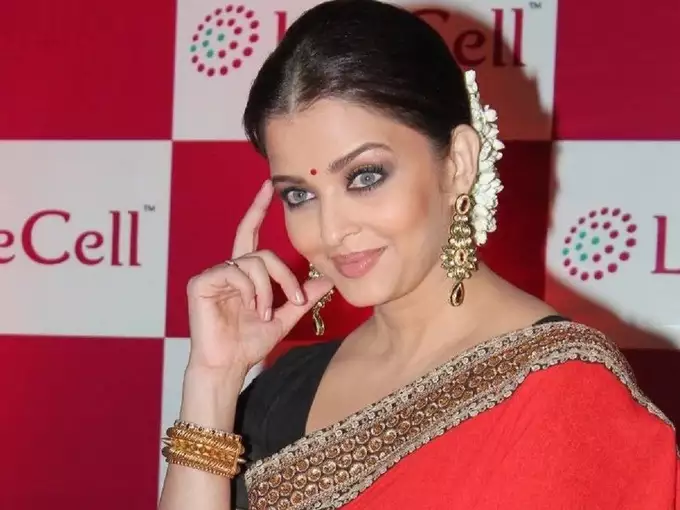 Aishwarya Rai added minimal jewelery to her look. She wore long kundan earrings of golden base in her ear and a gold bracelet in her hand. The actress styled her hair in a bun with a middle parting. She had applied Gajra on it, which was giving a stunning touch to the overall look.
The actress' make-up was completely nude toned, which further highlighted her blue eyes. During this, it was very difficult to take our eyes off the beauty of Aishwarya Rai.
Showed such a beautiful look after marriage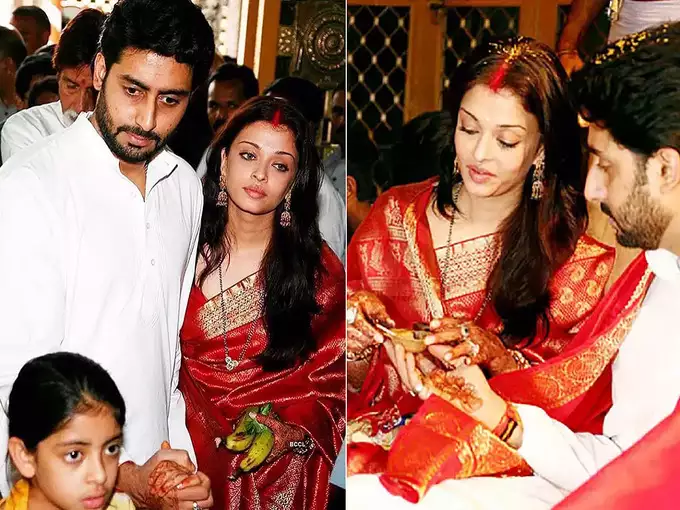 By the way, red color also attracts Aishwarya so much that she appears in it again and again. Even after marriage, she was seen wearing a saree of the same color going to the temple for worship. Silk lover Aish had chosen the same fabric for the occasion as well. The actress had golden thread weave on her sari, which was making her look more stunning. Aishwarya sported minimal makeup, earrings, mangalsutra around her neck and kept her hair open. Despite this simple styling, Aishwarya looked very beautiful in a red saree.
In the matter of wedding guest look also won the game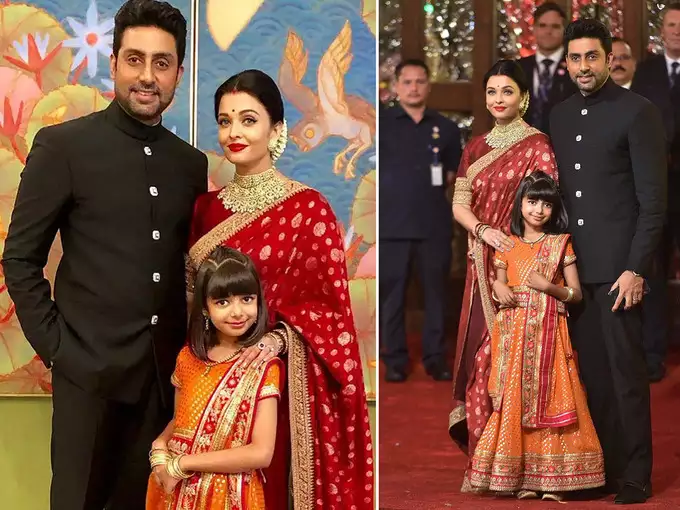 This beauty was also seen in a traditional saree of the same color in a function of Ambani. At Isha Ambani's wedding, Aishwarya wore a red Banarasi silk saree with golden motifs all over. This saree was hand crafted. Ash wore a modest design blouse with this statement border outfit. She accessorised her look with a high neck choker necklace, matching earrings and gajra in her hair.
Even the fans got upset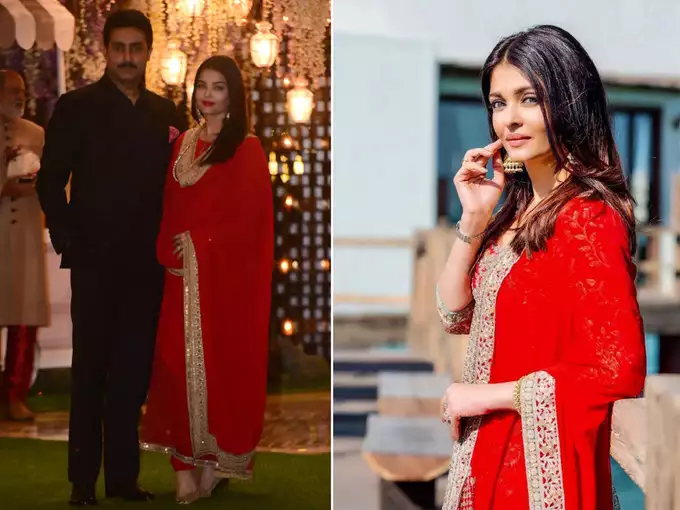 What is saree? Aishwarya looks amazing in red suit too. You can see Haseena in two versions of this type of outfit in this picture. In one side, she is seen wearing a long kurta and churidar, while in the other, she can be seen in a sharara set. Aishwarya Rai was looking stunning in both these red attires. That's why even the fans praised these looks on social media. Alana Pandey wore such a beautiful lehenga in mehndi, the unique design of the small blouse is going viral